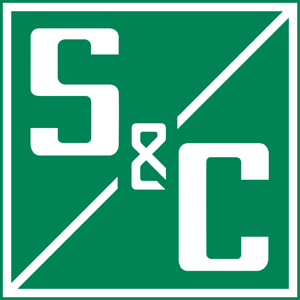 Administrative Assistant (Part-Time < 30)
Organization : S and C Electric Company
Location: United States, Illinois, Chicago
End of contest: February 28, 2014
Type (Full time / Part time):
Description
The Administrative Assistant is responsible for providing administrative support to the Global Executive Offices. The successful candidate for this position must possess outstanding written and verbal communication skills, have a thorough understanding of the Microsoft Office suite of software, and be able to safeguard confidentiality while handling highly confidential matters. The Administrative Assistant must be able to work in a fast-paced environment. The main responsibility is to work with the Assistant to the Executive Chairman and the President to ensure all tasks in the Global Executive Offices are completed accurately and in a timely manner.
Requirements
The responsibilities of this position include, but are not limited to, the following:
Processing incoming mail and telephone calls, summarizing information and identifying action to be taken.
Maintaining contact files.
Composing general business correspondence that requires basic knowledge of S&C's products and industry.
Creating expense reports.
Making arrangements for attendance at Executive's Club of Chicago luncheon meetings.
Arranging reservations for domestic and international travel for the Global Executive Offices and the S&C Board of Directors.
Maintaining files and safeguarding the confidentiality of those files.
 
To select this job as one of interest to you, at a minimum, you must have the following:
Expert skills in, and knowledge of, Microsoft Office suite, particularly Outlook, Word, and Excel.
Superior verbal and written communication skills.
Strong interpersonal and organizational skills, plus a high degree of sensitivity for confidentiality.
Ability to prioritize work, work independently, and represent S&C in a professional manner.
Five years of experience providing executive administrative support while demonstrating expert PC skills.
Contact
Organisation:
S and C Electric Company
Adresse:
6601 North Ridge Boulevard
Chicago
Illinois United States
fr.foursquare.com
Other relevant information
Major Physical Demands
Standing: Physical demands are those normally associated with an office environment
Environment: Frequent use of a PC keyboard and mouse