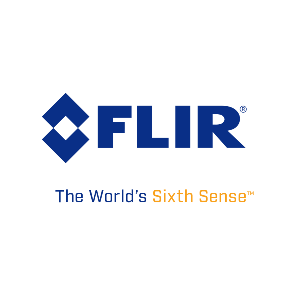 Senior Digital Electronics Engineer (Job Code: 5440)
Organization : Flir Systems
Location: United States, Massachusetts, Billerica
End of contest: February 28, 2014
Type (Full time / Part time): Regular EE Full Time
Description
Responsible for developing a broad range of analog and digital circuits as well as leading technical projects which promote the advancement of IR and visible image acquisition, correction and processing across all product lines. Desired areas of analog design proficiency include power supplies, power drivers, op amps, filters, and signal conditioning. Desired areas of digital design proficiency include digital signal processing, microprocessors, FPGAs, and serial interfaces. Researches, develops, and applies advanced electronics engineering theories, methods and research techniques in the investigation and solution of complex and advanced technical problems.  Plans, directs and reviews progress of major projects.  Conducts investigations or tests of considerable complexity.  Maintain and advance a high degree of specialization in a core technology area.  Mentors lower level engineers. This position will be responsible for design, development of schematics, simulation, analysis, component selection, layout support, validation of designs, and support of designs through the product life cycle.
DUTIES AND RESPONSIBILITIES:
Maintain the position as one of the foremost authorities in digital image processing within the company.  Work at the inter-divisional level to address bid and proposal, shared processing technology and promote commonality of design, where deemed reasonable. 
Manage and provide technical leadership for a major project.  Provide recommendations and advise management regarding technical approach, direction, and risk.  Provide technical guidance to other engineers.  Participate in multiple projects simultaneously.
Perform a technology assessment through background research and investigatory experimentation.  Evaluate technology alternatives.  Coordinate the assessment and evaluation on an inter-divisional level.
Assume the role of lead architect for a product, and in particular, the electronic subsystem, performing and sometimes coordinating complex performance tradeoffs involving other disciplines.  Prepare detailed technical specifications for the electrical subsystem for the system design, with specific emphasis on FPGA / ASIC design.  Be able to identify, communicate, prioritize and resolve system related issues.
Maintain a high degree of knowledge and hands on experience in digital electronics design, including FPGA design.  Maintain a strong degree of knowledge and hands on experience in digital interfacing to IR focal plane arrays.
Design and lead digital design activity typically involving circuitry that processes IR image data in real time, and that may include IR focal plane arrays, microprocessors, microprocessor peripherals, memory, FPGA's, and video subsystems.  Develop detailed timing diagrams and perform other associated analyses.  Provided design direction for circuit layout (multi-layer SMT).  Conduct design reviews with the appropriate departments.
Debug PCB's using typical test equipment (emulator, logic analyzer, etc.) at both the board and system level.  Integrate and debug FPGA code.  Work with software engineers to integrate OS and application software.  Provide technical direction where needed and work with other disciplines to validate product design and solve system level problems.
Release designs through configuration control into manufacturing.  Provide associated documentation.  Verify conformance to cost goal.           
Play a role in capturing funded IR investigatory and design programs.  Participate in proposal activity.     
Provide significant contributions to new product development, including patents, technical papers, and presentations.
Promote the advancement of electronic engineering design capability by the inventory, training, and instructing lower level engineers on a regular basis.
Perform other job related duties as required.
Requirements
Bachelor in Electrical Engineering a minimum of 6 years of related experience.  Requires extensive architectural, analytical as well as hands-on electrical design experience that includes: development of digital sub-system level specifications, microprocessor, FPGA design, analysis and associated tools, PC board development, system integration and release to manufacturing.  Experience with, and demonstrating previous significant contributions to imaging systems is required.  Experience with leading a major project, proposal activity, technical papers, and presentations are also required.  The position involves working within an established team, so excellent interpersonal and written communication skills are a must.  Must possess personal aptitudes conducive to the successful mentoring of lower level engineers.
Apply for this position: Click here
Contact
Organisation:
FLIR SYSTEMS LTD.
Adresse:
5230 South Service Rd. #125
Burlington
Ontario null
www.flir.com