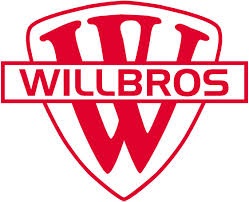 Structural/Plate Welder - Mechanical/Storage Tank (Job ID 2014-2987)
Organization : Willbros
Location: United States, ,
End of contest: February 28, 2014
Type (Full time / Part time):
Description
Willbros is currently seeking a structural/plate welder.
Responsibilities:
Possess knowledge and experience to weld structural and plate components as directed in the repair / construction of storage tank construction. 
Assist with lay out, fabricates/assembles and installs multiple parts in support of achieving higher productivity.
Must be able to safely use cutting torch to fabricate metal to desired shapes and dimensions. 
Receive, understand and execute instructions from supervision, document daily activities, follow policy/procedures of welding trade. Participate in housekeeping as job activity progresses.
Follow specifications on all issued drawings, work with minimal supervision and able to lead and mentor helpers/trainees.
Requirements
Experience:
Perform all safety requirements  (PPE, housekeeping, etc.)
Basic knowledge of material identification
Procurement and transport of material and tools
Perform to the zero defects standard in quality
Minimum of 5 years experience
Perform to achieve Zero Safety Incidents
Training and Certifications:
Basic safety (Safety or Safety Plus from an authorized Safety Council) when required
TWIC card possession when required
Basic rigging
Operator of equipment as authorized
Scaffold/ladder use
Tool/cord inspection
Ability/training to work safely from elevated locations
Apply for this job online: Click here