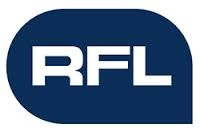 Electronic/Network Technician
Organization : RFL Electronics Inc.
Location: United States, ,
End of contest: March 7, 2014
Type (Full time / Part time):
Description
Responsible for applying electronic theory, principles of electrical circuits, electrical testing procedures, engineering, mathematics, data communications, and related procedures to configure, test, troubleshoot, repair and calibrate specialized electronic communications equipment in a semi-custom, production environment. Uses data networking skills to configure, test, and troubleshoot communications products. May set up test apparatus and run environmental tests as well as, adjust, align, and modify circuitry and components. Analyze and interpret test data.
Requirements
Qualifications include working knowledge of the OSI model and experience using and configuring networking protocols including but not limited to: IGMP, SNMP, FTP, SSH, TELNET, ICMP, RSTP, ICMP, RSTP, UDP/IP, TCP/IP, VLAN and QoS. Must have experience troubleshooting layer 2 and layer 3 networks. A minimum of a 2 year degree in electronic technology or equivalent work experience is required. A BSEE, BSET, BSCS degree or work experience testing electronics equipment in a production environment is desirable. Must have electronic troubleshooting ability and excellent verbal and written communication skills. This is a Northern N.J. factory based position. Candidates who require relocation will not be considered.
Contact
RFL Electronics Inc.
353 Powerville Road
Boonton Twp., NJ 07005
Fax: 973-334-3863
Email:  HRManager@rflelect.com
Other relevant information
RFL Electronics Inc. offers a competitive salary as well as a comprehensive benefits package. For confidential consideration please submit your resume, including salary requirements via e-mail, fax or mail to the address indicated.
Equal Opportunity Employer