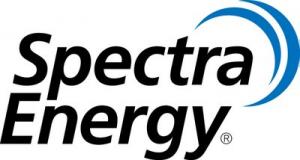 Electrical Engineer
Organization : Spectra Energy Corp.
Location: Canada, Western, Fort St John, BC
End of contest: February 11, 2014
Type (Full time / Part time):
Description
The Electrical Engineer is an essential member of a high performing multidiscipline team of professional engineers and technical specialists. This person is required to multi-task and work collaboratively with engineers, technologists, technicians, and equipment operators.
The role provides direct support and technical leadership to the operations and engineering teams for electrical systems. The person has knowledge, training, and experience to directly or indirectly support the equipment types currently in use:  power generation (turbine/recip drivers), variable frequency drives, motor control centers, switchgear, plant level power distribution systems, transformers, rectifiers, AC/DC power supplies, inverters, backup battery systems UPS.
Duties include:
Direct application of expertise towards technical leadership activities.  Includes troubleshooting and optimization, equipment safety and reliability, compliance to applicable regulations, company standards, and industry best practices
Resolving operation or maintenance issues directly by applied engineering practices or indirectly by coordinating resources that may include various SET technical staff, specialists, and/or contractors.
Developing sustainable maintenance plans and long term replacement strategies.
Establishing new and updating existing standards and specifications.
Participating in troubleshooting and root cause analysis (RCFA) of equipment problems.
Preparing of technical reports and group presentations.
Identifying risks to safety, efficiency opportunities, justifications, project scope development, cost estimates, complete critical/complex studies.
Apply for this job: click here
Other relevant information
Comments:
This position will be based out of the SET-West's Charlie Lake office in Fort St. John, BC.
Periodic travel will be required to Spectra Energy field facilities.
Reports directly to the Manager of Engineering, Pipelines and Compression
At Spectra Energy we embrace a culture of diversity and inclusion with equal access to opportunities based on individual merit by creating an environment which encourages all employees to contribute their unique capabilities and perspectives.