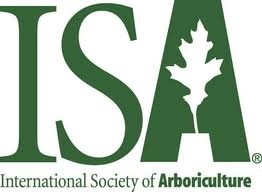 ISA Student Fellowship
Organization : ISA - International Society of Arboriculture
Location: United States, ,
End of contest: March 14, 2014
Type (Full time / Part time):
Description
The International Society of Arboriculture is offering a student fellowship in arboriculture and seeks applicants. The fellowship is open to junior or senior undergraduate students currently enrolled in a four-year program in arboriculture, urban forestry, or a related field. The fellowship will provide students with invaluable experience in diverse aspects of arboricultural education, as well as the opportunity to work with some of the leaders in arboricultural research and education from around the world. Students will work on educational projects and programs including such things as the development of books, articles, videos, interactive training media, surveys, presentations, and other materials.
The fellowship is offered on a competitive basis, and qualifying candidates will be ranked on their scholastic achievements; previous work experience; and recommendations from faculty, employers, and ISA chapter leaders. The ideal candidate will be a student who has excelled in academic studies and is interested in continuing scholastic studies at the graduate level or is seeking future employment in a technical position in commercial, utility, or municipal arboriculture. This is an excellent opportunity for individuals at the beginning of their career to become familiar with ISA's mission and work, and to become active in the profession. The fellowship provides a stipend for the summer to work at the headquarters of the International Society of Arboriculture in Champaign, Illinois.
Requirements
Eligibility
Candidates must be undergraduate students from anywhere in the world currently attending a four-year program with a minimum of two years completed, majoring in arboriculture, urban forestry, horticulture, or a related discipline. Students nearing completion of a qualifying program will also be considered.
Stipend, Benefits, and Duration of Fellowship
The fellowship will be structured as a summer internship for the duration of 10 weeks or more (extensions can be negotiated). The start and end date will be flexible to allow for variations in college terms. This is a paid fellowship with a stipend of $11.00 per hour, excluding ISA employee benefits (insurance, paid leave, holidays, eligibility for participation in 401K). Housing will not be included, although inexpensive summer housing is available in the University of Illinois campus area in Champaign-Urbana, and ISA staff will assist in locating suitable housing. The successful candidate will also be encouraged to attend the ISA Annual Conference (in August) and ISA will cover transportation, lodging, and registration expenses for that conference.
Salary & Benefits
Application Procedures
Candidates must complete the ISA Student Fellowship Application below, which is also available on the ISA website, at: http://www.isa-arbor.com/about/staff/staffEmployment.aspx.
Submit the following with the application:
A cover letter stating why the candidate is interested in the fellowship and describing future professional goals.
A college transcript that includes a list of relevant courses taken to date and grades received.
Curriculum vita or resume.
A letter of recommendation from the student's faculty advisor or other professor.
One additional letter of recommendation from an employer, ISA chapter leader, or educational instructor.
Application Deadline
The deadline for receipt of 2014 fellowship applications is March 14, 2014.
Contact
Contact Information
Wes Kocher
Educational Development Manager
International Society of Arboriculture
P.O. Box 3129
Champaign, IL 61826-3129
Phone: +1.217.355.9411 x227
Fax: 217.355.9516
wkocher@isa-arbor.com