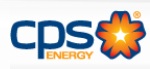 Tech Rio Nogales O&M Operations 1
Organization : CPS Energy
Location: United States, ,
End of contest: February 18, 2014
Type (Full time / Part time): Full-Time Regular
Description
CPS Energy is the largest municipally owned energy company in the nation providing both gas and electricity to San Antonio and surrounding communities. For over 80 years CPS Energy employees have provided for the energy needs of over 740,000 industrial, commercial and residential electrical customers and more than 330,000 natural gas customers in the greater San Antonio, Texas, area. We have a strong history of industry leading financial performance, customer satisfaction, participation in economic development, and community involvement.
Thanks to our status as a community-owned, not-for-profit energy utility and our diversified mix of fuels, we are able to provide our customers with reliable and more affordable energy services than many other companies.
We also offer a competitive compensation and benefits package with excellent career opportunities for both professional and personal growth.
Presently, CPS Energy is hiring for an O&M Technician position. See how CPS Energy can ~ work for you!"
The position description includes the following:
The O&M Technician operates, performs regular preventive maintenance, troubleshoots, tests, and makes rounds taking regular readings on all power plant equipment and systems. Provides safety and environmental stewardship. Ensures compliance with all applicable Federal and State regulations and plant procedures. Keeps all equipment in optimum operating condition. Develops and participates in continuous improvement of operating procedures for plant equipment to ensure consistent and safe operation. Valuable non-core level skills in the area of administrative, mechanical, instrumentation and control, and/or electrical maintenance skills are also required.
Operates, performs regular preventive maintenance, troubleshoots, tests and makes rounds taking regular readings as required to maximize asset value. 
Participates in operator training and continuing training. 
Manages preventive maintenance tasks and records preventive maintenance activities. 
Trains and develops other employees in performing preventive maintenance and routine equipment service activities. Practices situational leadership, safety and environmental stewardship. 
Leads equipment or system problem identification and recommends solutions. 
Develops operating procedures for plant equipment to ensure consistent and safe operation. 
Ensures that appropriate safety procedures are followed. 
Performs other duties as directed. 
Complete other tasks as required by the O&M Manager. 
Dependable, reliable and predictable attendance is required. 
Must possess a valid, in-state motor vehicle operator's license at all times.
Requirements
Education;
High School diploma or GED
Strong aptitude in math, mechanical/electrical ability and production control.
Work 12 Hour rotating shifts
License & Certification;
Valid Class C Texas Driver's License
Testing;
Other;
Proficient in Microsoft Office Package, including word processing, spreadsheets, electronic mail and scheduling.
Must have favorable driving record
Note:  The statements herein are intended to describe the general nature and level of work being performed by employees, and are not to be construed as an exhaustive list of responsibilities, duties, and skills required of personnel so classified.  Furthermore, they do not establish a contract for employment and are subject to change at the discretion of the employer.
Attributes;
Very Important to this position are: reading comprehension, self motivation, speaking, communication skills, attention to detail, information retention, analytical skills, safety.
Important to this position:  Complex problem solving.
Employee must exhibit and adhere to all of our CPS Energy Core Behavioral Principles.  The CPS Energy Behavioral Principles in line with this role are:

Focuses on whole business, putting CPS Energy first and looking beyond the interests of department, location, or individual; shares resources across organizational boundaries to produce results for CPS Energy and form high performance teams; standardizes processes, procedures, and implements best practices; values the contribution, commitment, and ownership of others.

Flexibility, Adaptability and Dealing with Ambiguity Adjusts or changes approach, style, course of action, priorities, etc; when circumstances require; works independently and proactively to move forward without having all the desired information, direction, or instructions; stays the course to achieve agreed upon objectives, even in ambiguous and complex situations.
Contact
Organisation:
CPS ENERGY
Adresse:
145 Navarro
San Antonio
Texas United States
www.cpsenergy.com