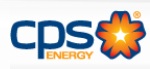 Senior Counsel - Commercial Transactions
Organization : CPS Energy
Location: United States, ,
End of contest: February 14, 2014
Type (Full time / Part time): Full-Time Regular
Description
CPS Energy is the largest municipally owned energy company in the nation providing both gas and electricity to San Antonio and surrounding communities. For over 80 years CPS Energy employees have provided for the energy needs of over 740,000 industrial, commercial and residential electrical customers and more than 330,000 natural gas customers in the greater San Antonio, Texas, area. We have a strong history of industry leading financial performance, customer satisfaction, participation in economic development, and community involvement.

Thanks to our status as a community-owned, not-for-profit energy utility and our diversified mix of fuels, we are able to provide our customers with reliable and more affordable energy services than many other companies.

We also offer our employees a competitive compensation and benefits package with excellent career opportunities for both professional and personal growth.

Presently, CPS Energy is seeking a senior attorney for commercial transactions. See how CPS Energy can ~ work for you!

The Senior Counsel for Commercial Transactions will provide legal advice on a variety of matters to internal business clients with primary emphasis on drafting, negotiating and supporting the commercial transactions of the utility's financial, fuels, wholesale market operations and procurement functions.

Essential Functions:
•   Review, negotiate and draft documentation for a wide variety of commercial transactions related to the energy business including power purchase transactions, real estate brokerage agreements, investment manager agreements, escrow agreements, electric power pricing proposals, financial institution depository agreements, etc.
•   Provide legal advice and strategic business support to executive and upper level management on commercial and energy related business issues, some of which may be large and complex.
•   Serve as trusted strategic partner with internal business clients, providing practical advice and solutions to business opportunities and issues.
Requirements
Experience Required: 5 - 7 Years
•   J.D. from an accredited law school; admitted to Texas Bar or licensed in another state and eligible for admission to Texas Bar
•   4+ years of experience as a practicing lawyer with strong commercial and transactional experience
•   Strong preference for prior experience related to the energy industry
•   Excellent written, verbal and interpersonal skills
Contact
Organisation:
CPS Energy
Adresse:
145 Navarro
San Antonio
Texas United States
www.cpsenergy.com