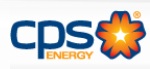 Environmental Analyst (Job ID #: 1788)
Organization : CPS Energy
Location: United States, Texas, San Antonio
End of contest: February 20, 2014
Type (Full time / Part time): Full-Time Temporary
Description
CPS Energy is the largest municipally owned energy company in the nation providing both gas and electricity to San Antonio and surrounding communities. For over 80 years CPS Energy employees have provided for the energy needs of over 740,000 industrial, commercial and residential electrical customers and more than 330,000 natural gas customers in the greater San Antonio, Texas, area. We have a strong history of industry leading financial performance, customer satisfaction, participation in economic development, and community involvement.
Thanks to our status as a community-owned, not-for-profit energy utility and our diversified mix of fuels, we are able to provide our customers with reliable and more affordable energy services than many other companies.
We also offer a competitive compensation and benefits package with excellent career opportunities for both professional and personal growth.
Presently, CPS Energy is hiring for a TEMPORARY Environmental Analyst  position. See how CPS Energy can ~ work for you!
General duties and responsibilities include but are not limited to the following:
Analyzing federal, state and local environmental regulations that impact CPS Energy in its planning and/or operations
Identifying appropriate measures to ensure compliance with environmental regulations
Facilitating/coordinating meetings involving contractors, user areas, and management
Position Attributes:
Very important to this position are: analytical, mathematics, accuracy, critical thinking, reading comprehension, active listening, speaking, judgment and decision making, writing, detail, monitoring
Important to this position are: meeting objectives, time management, multi-project/task coordination
Requirements
The following qualifications are required for the position:
Bachelor's Degree in Biology,  Chemistry, Geology, Physical Science, Environmental Science or a related technical area.
Experience
1-3 years professional experience in the environmental field
Professional-level work experience in the environmental field
Effective verbal and written communication skills
Ability to prepare and present written and oral technical reports
Ability to develop alternate solutions, prioritize, and complete work projects/assignments on schedule and to achieve Department's goals/objectives with limited supervision
Ability to work individually or as a team member
Ability to work in field locations, travel out of town and work unscheduled time as required
Personal computer (PC) experience in a Windows environment with Microsoft Business applications software
Ability to deal diplomatically with customers, employees, and all levels of management
Sound composure and judgment, excellent demonstrated character and motivational/leadership skills with the ability to make expedient and accurate decisions
Strong organizational skills, along with the ability to handle multiple and/or fluctuating priorities in a fast-paced work environment
A valid Texas driver's license with a history of a safe driving record, in accordance with CPS policies, procedures, safety standards and applicable laws and regulations
Knowledge and experience in the following areas is preferred but not required for the position:
40 hour Hazardous Waste Operations and Emergency Response (HAZWOPER) Certification
Contact
Organisation:
CPS Energy
Adresse:
145 Navarro
San Antonio
Texas United States
www.cpsenergy.com