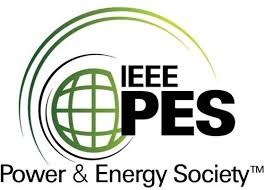 IT Manager, Global IEEE (E3822) HM/GS/PA Job Code: E3822-28400
Organization : IEEE PES 2014
Location: India, ,
End of contest: February 24, 2014
Type (Full time / Part time):
Description
The primary responsibility of the IT Manager-GIEEE is to lead, manage and support the IT team members at GIEEE Bangalore India office. Responsibilities include working with the IT functional/department executives and managers in the head office to create actionable goals that establish the foundation of work that the India team members will deliver. 
The individual is responsible for all the aspects of delivering, projects and tasks assigned to the ITxc  employees in the Global offices in Bangalore, India. The individual is also responsible for overall architecture, documentation, code version control and release management to ensure proper processes and procedures are defined and followed around the software development life cycle. The individual works closely with architecture, development, system administration, quality assurance, business teams in ensuring all deliverables and timelines are met.
The day-to-day activities involve managing all the people and project aspects of delivering quality business solutions. The individual is process and metrics oriented and provides continuous feedback towards improving quality of the product, process and tools. The individual works with Senior Management in seeking guidance and mentorship to continually improve global IEEE processes.
The individual has people responsibilities and hence is also responsible for creating and maintaining employee goals and objectives, help staff succeed by providing guidance and mentorship. Reports progress and activity to Director/Sr. Director on a continuing basis.
The individual must have a strong experience in supporting 24X7 available business applications. The individual works closely with the infrastructure teams in ensuring all the aspects of security, and constant monitoring of production systems.
Develop and maintain a high performing IT team that provides quality and timely resolution to all application development projects and issues.
Provide leadership and mentoring to IT team members on behaviors and technical skills to ensure delivery of value to the organization.
Responsible to resolve and remove impediments and manage risks for the team running 24x7 operations
Responsible for providing management team timely status updates, recommendations.
Responsible for creating documentation and processes for standards and best practices including and drive adoption within the team
Responsible for driving the incident through closure working with IT and Business partners
Review and communicate performance, quality, and other artifacts at the individual and team level
Ensure team meets or exceeds all published goals measured weekly, monthly, quarterly and yearly
Establish relationships throughout the organization, to ensure excellent information flow and feedback
Regularly review and observe employees and MSP to ensure they are following procedures, processes and guidelines, and react proactively to any gaps and issues
Coordinate the vendor and resources (matrix or non-matrix environment) and work with onshore/ offshore teams
Perform hands-on incident and problem management as needed
Liaise with the Architecture, Development, QA and Infrastructure teams on deployments and post-production support, resolve issues and defects
Ability to deploy and support new technologies, tools and methodologies as they emerge
Work with peers to leverage best practices and understand new trends
Maintain an acceptable level of job discretion. Performance is evaluated against the ability to make judgment calls, the ability to make sound decisions, a desire to make decisions, displaying a heightened level of accountability, demonstrating a sense of responsibility, confidentiality and professionalism
The IT Manager-GIEEE reports to the Director, India Operations and matrixes to the Senior Director, Infrastructure Services. The IT Manager has responsibility over the entire IT teamat the Bangalore office. The candidate must be a technology-savvy worker who seeks out technology solutions to business challenges. The candidate must demonstrate strong management skills. The applicant should have experience in hands on development of IT solutions with experience in managing large IT teams. The candidate must have good understanding of the behavior, capabilities and best practices of software development using IT methodologies. The candidate should have aptitude in running support functions for global company that requires flexible working hours. Excellent interpersonal and leadership skills with the ability to coach and mentor effectively are required. The applicant should have necessary technical skills to support and monitor underlying technologies with strong Analytical, Troubleshooting and Communicating skills to resolve user issues in a timely manner. Ability to handle multiple tasks concurrently with competing deadlines is required. The candidate must have excellent communication, writing and presentation skills to deliver a clear message to large or small groups. The ideal candidate will be a proactive contributor and subject matter expert. Excellent interpersonal and leadership skills with the ability to coach and mentor effectively. Ability to think outside the box, ask questions and challenge the status quo. Ability to engage cross functionally; behave in a selfless manner; support a collaborative culture, seeking what's best for the organization.
Requirements
Specific technology knowledge and experience needed to produce the desired outcomes includes the following:
Master's Degree or higher in Computer Science or related field

Minimum 8-10 years of IT experience with 4 years of analysis, design and application

development expertise

Knowledge of Infrastructure systems and overall architecture

3 years of experience leading/managing people across a large organization

3 years of experience working with vendors

Experience applying principles SDLC and/or Scrum methodology

2 years of experience working within a matrix organization
Strong communication skills in English are required to effectively present ideas and
concepts to stake holders, senior management and user community as well as highly
proficient technical peers and with personnel from all departments.
Ability to effectively present ideas, concepts, and technical solutions to demonstrate system functionalities to a small technical audience.
Must interact effectively with personnel from business, architecture, quality assurance, system administration and application development areas in order to define task objectives, obtain specifications and discuss solutions on a daily basis. The candidate must be able to work as part of a team, as well as with all levels of management across technical and functional areas to achieve goals. The incumbent must possess skill necessary to communicate with individuals at all levels in the Institute, and to provide the technical leadership and administrative management for members of the IT Team at Bangalore.
supervisory assistance and guidance? 
Must provide leadership in dealing with all technical aspects associated with the technologies used in business applications. The individual must also be able to exercise judgment in situational analysis.
Must guide staff from appropriate development, admin and support teams in bringing technical as well as process issues to closure.
Must be capable of investigating and resolving programming and system malfunctions utilizing a variety of technical skills. Must be able to plan and execute recovery procedures, which minimize impact on production systems. Must be capable of independently planning out tasks for the essential functions.
Apply for job: click here
Contact
Organisation:
IEEE PES 2014
Adresse:
445 Hoes Lane
Piscataway
New Jersey United States
www.ieee-pes.org