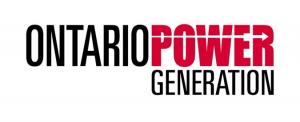 Engineering, Plant Design, Electrical or Instrumentation & Control Co-op Developmental Student - Summer 2014-1400073
Organization : Ontario Power Generation
Location: Canada, Ontario, Pickering
End of contest: February 16, 2014
Type (Full time / Part time):
Description
We are excited to offer a student placement in our Plant Design Engineering Department which is located in Pickering Ontario, approximately 25 kilometres East from Toronto, Ontario.
You may have the opportunity to assist in the support, development and implementation of our Work Program.
As the successful candidate, you may have the opportunity to assist in a variety of work assignments which may include
Preparing Master and Design ECs (including but not limited to performing walkdowns)

Updating Design Manuals and preparing Design Requirements

Updating Tubing Arrangement drawings, Instrumentation Diagrams, Cable Block Diagrams, Bill of Materials, Master and Child NICRs

Prepare Instrument Calibration Specifications (ICS), Documentation Correction Requests (DCR) and close out ECs
These jobs will provide you with the following professional development:
Knowledge of the Engineering Change Control Process

Knowledge of Station Systems and Components
We are searching for enthusiastic 
Electrical or Instrumentation and Control Engineering
students
who has completed a minimum of two years and will be returning to university or college (full time) upon completion of this work term or requires one final work term to graduate.
Requirements
Preference may be given to the candidate who has the following skills and qualification:
A minimum of two years study in Electrical or I&C Engineering

 

Ability to communicate (verbal and written) clearly

 

Strong computer skills, essential basic programs (MS Office Suite) plus Internet research, e-mail, and familiarity with object management software (MS Project or Primavera) is a bonus

 

Ability and commitment to producing high quality work and attention to detail

 

Ability to work independently and in a team environment

 

Ability to meet deadlines
We hire dozens of students each term, and we work hard to keep them challenged and provide learning opportunities.  In fact, many of our students return for a second term because the OPG experience is so valuable.  So tell us what areas you're interested in and we'll tell you what you can accomplish in the months you're with us, while you enjoy networking with your peers in a flex-time and business-casual work environment!
If you are ready to be challenged,
please apply on-line only at
www.mypowercareer.com
,
no later than 11:59pm, (E.S.T.), Sunday February 16, 2014
If your school requires a separate application through their own process, you are still required to apply at our staffing website www.mypowercareer.com. OPG will only consider applications submitted to our website
OPG sincerely thanks all those who apply, however only those selected for an interview will be contacted.  In the event you are invited for an interview, please note you will be required to provide transcripts.  If you receive an interview, please notify the hiring manager of any accommodations you may require for the selection process.
You must be eligible to work in Canada.
OPG supports the principles and practices of diversity.
Contact
Organisation:
Ontario Power Generation
Adresse:
700 University Ave
Toronto
Ontario CANADA
www.opg.com