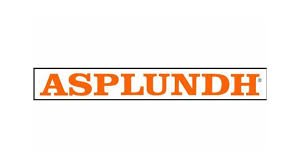 Project Manager
Organization : Asplundh Tree Expert Co
Location: United States, ,
End of contest: March 28, 2014
Type (Full time / Part time):
Description
Utility Lines Construction Service (ULCS) specializes in the construction of utility infrastructure. We work on all aspects of utility construction including; Transmission, Distribution, and Substation work for both gas and electric utilities.  This includes both above and underground work.  
Primary Responsibilities
Establish a Project Management control system and monitoring for all projects for ULCS in the NC Region.
Monitor and audit Field Operations to ensure that they are following the established project controls.
Train operations staff on the proper use of project controls.
Work with operation staff on proper measurement items to ensure project is being run at optimal levels.
Review and audit projects that are below plan to determine the root causes and develop plans to ensure the project gets back on track.
Assist with the any new contract integration.
Perform other Operational Improvement duties as assigned by the VP or Region Manager.
Requirements
Minimum Qualifications
BS – In Engineering, Business Management, or related Field.
At least 5 years experience as a project manager in the utility or construction industry.
PMP certification is a plus, but not required if experience makes up the difference.
Must possess strong verbal and written communication skills for working with clients, public, utility contacts, and working with operations management.
Comfortable with Public and Client Presentations
Proposal and Negotiation Experience (Writing Skills – Reports and Presentations, Interpersonal Skills)
Ability to form and work in productive teams
Proficient computer skills – MS Office Suite, MS Project or Primavera, e-bid and procurement systems.
Live or be willing to move to the Charlotte, NC area with ability to travel in the NC, SC, and TN area. Occasionally overnight travel will be required, up to entire weeks at a time.
Ability to work in outdoor settings in varying weather and terrain conditions when required to visit project sites.
Self starter/Organized/Productive
Apply for job click here