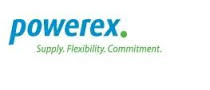 Credit Risk Analyst
Organization : Powerex Corp
Location: Canada, British Columbia, Lower Mainland
End of contest: February 23, 2014
Type (Full time / Part time):
Description
Powerex Corp., a wholly owned energy marketing subsidiary of BC Hydro, has a full-time regular opportunity for a Credit Risk Professional to join our group. If you are team-oriented, efficient, and demonstrate strong interpersonal, financial analysis and analytical abilities, we want to hear from you.
Requirements
The successful candidate will be responsible for conducting credit, risk and financial analysis, researching and writing credit proposals, evaluating creditworthiness and recommending credit limits for Powerex's trading counterparties. In addition to identifying relevant changes in the financial condition of counterparties, the Credit Risk team member will also assist in measuring and monitoring daily counterparty risk associated with our trading activities and the preparation and monitoring of daily and monthly reports to ensure compliance with credit risk policies and procedures. The role may also include involvement in other credit team activities and initiatives related to evolving business requirements. In addition, you will be relied upon to support the achievement of our purpose and long-term goals by fostering our values: teamwork, accountability, ingenuity, integrity, safety and service.
This position will attract someone with strong financial and analytical skills who thrives in a dynamic working environment. We are looking for candidates who have completed a Bachelor's degree (Finance, Accounting, Economics, Business or a related field), coupled with a minimum of two-years finance or accounting related experience. Additional work towards completion of an accounting designation or CFA is also desirable. Applicants must have well developed organizational skills to respond to shifting priorities and defined timelines. As well, the successful candidate will possess strong written and oral communication skills, a professional manner and a demonstrated commitment to learning. A high degree of proficiency with word and excel is a must.
To Apply, click here.