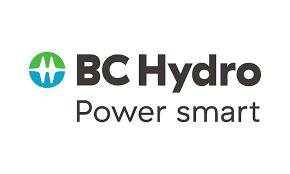 Graduate Technologist-in-Training (GTT) - Civil Geotechnical
Organization : BC Hydro
Location: Canada, British Columbia, Lower Mainland
End of contest: February 16, 2014
Type (Full time / Part time):
Description
As a Graduate Technologist in Training (GTT), the successful candidate will: * be expected to perform a variety of complex technical, financial and support functions relating to the administration, planning, project management, design, construction, commissioning, operation and maintenance of civil projects within the generation, transmission and station plant * be required to work for periods in relatively remote work sites and in all weather conditions * be expected to perform a variety of related administrative duties * perform drafting duties as needed
Through the two year GTT program the trainee will develop the ability to design a variety of civil and structural facilities, the knowledge of applicable standards and codes related to civil and structural design and construction, the knowledge of computer applications for a variety of systems related to design, project costing, estimating and project management functions, the knowledge of the related construction, operation and maintenance of generation stations and transmission facilities and interrelated equipment, the knowledge of project management principles, the knowledge of BC Hydro's accounting processes and ability to discuss and explain financial aspects of projects with technical staff, assist with and complete soils and geotechnical investigations sometimes in remote areas, construction inspection, the ability to assist in the preparation of contracts and requisitions for proposals, the knowledge of cost estimating and scheduling, team leadership skills and the ability to read and prepare non-routine technical reports.
Requirements
The successful candidate must have the following qualifications and attributes: * A diploma in Civil Engineering Technology from a program nationally accredited by The Canadian Technology Accreditation Board (CTAB), or other training equivalent to Canadian Technology Standards, with geotechnical / soil courses * Good written and verbal communication skills * Ability to manage tight deadlines, prioritize and multi-task * Must hold valid Drivers License (Regular, full license [BC's Class 5] or New license [BC's Class 7 "N"]) or ability to obtain same by April 1, 2014 * Can qualify for membership in the Applied Science Technologists and Technicians of British Columbia (ASTTBC) * Must be able to work in Canada * Experience in computer software (e.g. Microsoft Excel including programming with macros,ArcGIS, plotting software etc.) would be an asset * Demonstrate the values of safety, teamwork, accountability, integrity, service and ingenuity.
To apply, click here.
Where equivalent status is claimed for education, acceptable documentation must be provided by the applicant that will show equivalency of courses taken. Either a letter from your place of education or your instructor indicating the course(s) and stating that the course(s) taken would be considered equivalent to the BC Hydro educational requirements.
Salary & Benefits
THE BENEFITS Besides having an exciting, varied and challenging career, you are paid while you learn and receive an excellent pay and benefit package. You are also eligible for three weeks vacation, the equivalent of 17 additional days off, medical and dental plans, pension plan, Group RRSP and others.
* Majority of work is performed within the office environment. Previous experience in an engineering office would be an asset. * Some incumbents are exposed to all weather conditions while frequently working in the field. Travel across the province is required approximately 30% of the time. * Experience on geotechnical projects in the design, testing and/or construction of hydro electric generation, transmission and station facilities and related equipment, or similar large-scale facilities and equipment will be considered an asset. * The successful candidate will occasionally be exposed to hazards from operating, testing and/or construction equipment when at field sites.