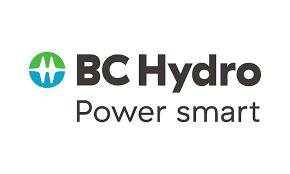 Sr. Engineer - Electrical (Generation Engineering Maintenance Services)
Organization : BC Hydro
Location: Canada, British Columbia, Lower Mainland
End of contest: February 21, 2014
Type (Full time / Part time):
Description
The GEMS Electrical Team has a challenging opportunity for a senior level Electrical Engineer to join a team of dedicated professionals based at Patterson. This department is part of the Generation Engineering Maintenance Services division providing engineering maintenance and technical services to BC Hydro Generating Stations. The candidate will be able to work both independently and in a team environment. The role will involve some travel to field sites and work in confined spaces (i.e. inside generators and transformers).
The team provides electrical maintenance expertise and technical oversight for generators, transformers, circuit breakers, disconnect switches, isophase bus, bus bar and terminal equipment and grounding. The work includes design, maintenance, diagnostics, testing, repairs, failure investigation/analysis, inspections, condition assessments, equipment health rating (EHR) review and update, maintenance program reviews, commissioning, specifications and cost estimates.
The successful candidate will have the following general responsibilities: * Engage in the engineering of electrical utility generation systems and develop specialized expertise in maintenance and design engineering. * Organize and carry out inspections and assessments of generating equipment (i.e. generators, transformers, circuit breakers). * Prepare reports and effectively communicate findings from inspections or analysis to non technical staff. * Analyze and resolve challenging and unusual engineering problems with considerable independence. * Develop and maintain effective professional relationships with internal and external colleagues in order to determine relative priorities, assess the impact of work on others and resolve issues of concern.
Requirements
Electrical engineering degree preferably in power systemsTen years' experience in a relevant engineering field, with 8 years of experience in designing, maintaining, installing and testing hydro-electric or thermal generation equipment.
Fully developed technical knowledge in electric utility engineering discipline.
Extensive practical and strong academic knowledge of rotating equipment, reactive Equipment and generator terminal equipment maintenance.
Demonstrated ongoing development such as self-study, attendance at technical and administrative courses and participation in technical and professional societies.
Eligible for registration as a Professional Engineer with the Association of Professional Engineers and Geoscientists of B.C.
Demonstrated technical writing and presentation skills, communication, organizational and interpersonal skills. Excellent verbal and written communication skills in English are essential.
Ability to work in a team environment is essential.
Willing to travel and work at various job sites across the province.
Valid B. C. Driver's license.
To Apply, click here.