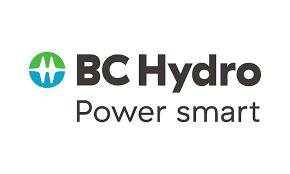 Junior Civil Structural Engineer
Organization : BC Hydro
Location: Canada, British Columbia, Lower Mainland
End of contest: February 21, 2014
Type (Full time / Part time): Full-time (37.5 hrs/wk)
Description
As a junior civil structural engineer, it is expected the successful candidate will work with a team of engineers and other professionals on a wide range of projects pertaining to BC Hydro's generation facilities (dams, spillways, penstocks, canals, powerhouses and appurtenant structures), including performance investigations, repairs/modifications, seismic upgrades, installation of new equipment (generators, transformers, circuit breakers, crane upgrades), and redevelopments. Projects vary in scale from small single discipline projects to very large, billion dollar, multidiscipline projects.
Ongoing and upcoming projects that our team is involved with include Mica Units 5 & 6 Replacement, Ruskin Dam and Powerhouse Upgrades, John Hart Generating Station Replacement, Bennett Spillway Upgrade, Peace Canyon Performance Investigation, Bridge River Transformer and Circuit Breaker Replacement, Mica Dam Performance Investigation, and others. As a junior civil structural engineer, it is expected the successful candidate would take an active role in the activities listed below and be willing to be mentored and directed by more experienced engineers when necessary.
Perform work primarily in the civil/structural discipline, however also provide support/assistance to other disciplines, including geotechnical, hydrotechnical, estimating, construction management, and project management.
Work with project teams including engineers, dam safety personnel, operations personnel, project managers, environmental professionals, and other stakeholders, to help develop the scope, objectives and user requirements of individual projects.
Carry out detailed searches of background information, including As-Built drawings previous reports, construction information, previous project information. Prepare detailed summaries of background information.
 Plan and implement field investigations / site visits as required for obtaining information on site conditions. On small projects this could consist of a 1 day site visit, while on major project this could consist of multi-year, multi-discipline investigations with extensive field work.
Prepare working design bases for design tasks to document the design objectives, design criteria, technical references used, load cases and combinations, analysis methodology, design assumptions, and any other relevant design information.
Develop alternatives to meet the project objectives.
Interact with other disciplines as necessary to obtain any information that is required as input to the civil/structural work.
 Carry out analysis and design of structural components. Analysis may consist of simplified analysis by hand or Excel, but may also include the use of structural analysis software such as S-Frame, SAP2000, and ANSYS to carry out more detailed analyses for more complex structures /loading conditions. Stability analysis of hydraulic structures will also be required on some projects. Design work will primarily be in concrete and steel.
Ensure all work is checked and reviewed.
Prepare detailed design sketches for drafting.
Prepare specifications and other tender documentation.
Prepare technical reports, memoranda and other project documentation.
Complete quantity take-offs.
Develop and maintain effective and professional relationships with internal and external colleagues in order to develop sources of technical information and support.
Plan and manage resources and coordinate and complete documentation for various phases of work to ensure that commitments are met.
Be involved with the planning, cost estimating, and scheduling of large capital construction projects
Act as an owners engineer in developing terms of reference for external consultants, establishing design and submission requirements, following through with the contractual process, reviewing proposals, awarding the work, reviewing technical submissions as the work proceeds and providing updates to internal clients.
Help to develop construction methodologies and document any restrictions to construction.
Provide technical support during construction both in the office and on site. This would consist of the following:
Review technical submissions from contractors to determine technical adequacy and conformance to the specifications o Prepare transmittals and responses to technical submissions. o Carry out site inspections to inspect the work in the field, sometimes for multiple days in remote parts of the province.
Requirements
To apply, click here.
The successful candidate must have the following qualifications and attributes:
 Bachelor's degree in Civil Engineering
 Two years related experience
 Must be registered as an EIT with the Association of Professional Engineers of BC (APEGBC)
 Must be a hard worker and be able to work independently, yet recognize limitations and ask for guidance when necessary.
 Demonstrates the values of safety, teamwork, service, integrity and accountability.