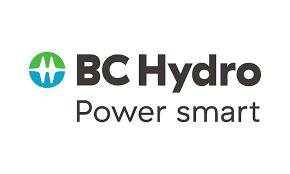 Improvement Advisor (Supply Chain)
Organization : BC Hydro
Location: Canada, British Columbia, Lower Mainland
End of contest: February 14, 2014
Type (Full time / Part time): Full-time (37.5 hrs/wk)
Description
BC Hydro's Supply Chain function is integral to keeping the business running and the lights on. BC Hydro is transforming its Supply Chain model through the implementation of a full category management capability to better meet the business' requirements for quality, safety and reliability in what we buy for the best total cost and to ensure mutually beneficial supplier relationships. The Operations & Enterprise Supply Chain group is accountable to develop and implement strategies for the key categories that account for over 80% of BC Hydro's annual $2 billion expenditures. Categories are in the areas of: Enterprise, Major Equipment & Engineering, General Contracting & Technical Services, Materials & Logistics and Field Support Services.
Duties:
Plan the Category Management projects for various categories according to the BC Hydro Category Management process standard. This may include gathering and preparing inputs such as business requirements, spend data, market intelligence, stakeholder mapping, determining project team resourcing, scheduling, and communication.
Project manage work packages that support the category strategy such as, but not limited to, category profiles, communication/stakeholder engagement, change management plans, and new business processes implementation.
Develop and facilitate cross functional workshops to create specific process deliverables such as business requirements, category profiles, category strategy options and recommendations, and category strategy implementation plans. *Contribute to analysis of benefit, cost and risk of alternative strategy options and recommendations.
Lead analysis to determine category strategy opportunities and requirements for business process improvement by leveraging LEAN and/or Six Sigma and other frameworks. Analyze complex business processes and document (current and future-state) business process flow and supporting documentation.
 Write and present plans, business cases, briefs, and other documents for management, and internal and external stakeholders.
Contribute to the continuous improvement of category management process as required to ensure rigour, efficiency, provide superior service and derive more value.
Manage consultants as required.
Develop relationships across Supply Chain and with key operational groups within BC Hydro.
Provide mentorship and guidance to others on the Category teams and across Operations and Enterprise.
Support and contribute to cross organizational initiatives across BC Hydro and related to BC Hydro's new Supply Chain model.
Stay abreast of best practises in process redesign, cross-functional team effectiveness, project management and problem solving.
As part of the build out of the new Operations & Enterprise team, BC Hydro is looking to fill a Business Improvement Advisor (BIA) role with an experienced, team oriented business professional. The successful applicant will join Operations & Enterprise's newly formed Program & Performance (P&P) department, which is an integral part of implementing category management at BC Hydro. Accountabilities of the P&P department include providing: category management processes, category management program office, and category spend data/insights, market/business analytics and reporting.
The seasoned BIA has proven business process and transformation expertise, and will be a key member of the Category Management Program office. The BIA will participate on cross-functional business teams led by Category Leads that will develop and implement category strategies to achieve benefits for BC Hydro. Specific accountabilities will be diverse and driven by the unique nature of the category and vary with each stage (planning through implementation) of the Category Management process.
Requirements
Bachelor's degree in Business Administration, Economics, or related degree.
8-10+ years of experience in business improvement planning and execution, project management, communications, stakeholder engagement and/or facilitation or equivalent combination of education and experience.
Experience working in relevant industry; in an environment that is complex, with multiple stakeholders and strategic considérations.
One or more professional designations and/or certifications (e.g. PMP, CBAP) are preferred.
Demonstrated experience in Lean/Six Sigma.
Strong interpersonal, excellent written/oral communication, presentation, and facilitation skills to effectively collaborate and deal with diverse group of stakeholders.
Able to lead through influence, utilize business acumen to determine best course of action and tradeoffs, utilize customer focus (internal/external) and interpersonal skills to facilitate decisions and resolve conflicts.
Strong research, analysis, risk assessment and business strategy skills to lead teams through complex business issues.
Strong project management and planning skills, ability to set priorities, track and meet deadlines, and adapt to meet rapidly changing priorities.
Proactive and results-oriented. Strong team player with the ability to work independently.
Demonstrated ability to build and maintain strongly influential business relationships. *Demonstrated ability to not only adapt to change but to also support change within Supply Chain and more broadly across the organization.
To apply , click here.