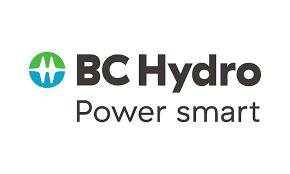 Sourcing & Contract Management Advisor (Supply Chain)
Organization : BC Hydro
Location: Canada, British Columbia, Lower Mainland
End of contest: February 14, 2014
Type (Full time / Part time): Full-time (37.5 hrs/wk)
Description
BC Hydro's Supply Chain function is integral to keeping the business running and the lights on. BC Hydro is transforming its Supply Chain model through the implementation of a full category management capability to better meet the business' requirements for quality, safety and reliability in what we buy for the best total cost and to ensure mutually beneficial supplier relationships. The Operations & Enterprise Supply Chain group is accountable to develop and implement strategies for the key categories that account for over 80% of BC Hydro's annual $2 billion expenditures. Categories are in the areas of: Enterprise, Major Equipment & Engineering, General Contracting & Technical Services, Materials & Logistics and Field Support Services.
As part of the build out of the new Operations & Enterprise team, BC Hydro is looking to fill a Sourcing & Contract Management Advisor role with an experienced, team oriented procurement / supply chain professional. The Sourcing & Contract Management Advisor (SCM) is accountable for supporting Category Management with the identification, selection, sourcing, development and management of suppliers and contracts. The focus will be on spend categories that have a medium to high value, complexity, financial and/or other risk impacts.
The SCM will work closely with the category leads, portfolio managers and business clients to develop and execute the sourcing strategy and contract management plan; to ensure sound process and rigour, and to drive to benefit targets. SCM will also be accountable for overall contract management, or will provide guidance and support to the contract manager within the business. The SCM will be an expert on sourcing and contract management to provide recommendations on options, trade-offs, risks, and risk mitigation and to take leadership in executing on the chosen course of action to achieve results.
Engages the client to define, analyze and prioritize requirements with a view to the client's longer term business strategy.
Plans and executes all stages of the sourcing process to meet timelines and strategy objectives and manage risks.
Leads cross-functional teams through the sourcing, evaluation, supplier negotiation and contract implementation.
Communicates, monitors, and manages compliance with sourcing strategy and/or business process.
 
 

When acting as the contract manager role for a contract, the SCM will be accountable for all aspects of the contract management lifecycle. For contracts that are managed directly by the business client, the SCM will ensure proactive contract administration to support the end user. *Manages directly or supports the business to manage contracts and the performance of suppliers and ensures that performance issues are quickly resolved.

Utilizes their expertise of BC Hydro business needs and understanding of the market structure to make recommendations on how changes in business processes can improve ways to go to market; structure the sourcing approach and contract.

Stays abreast of supply market trends, supplier economics, and best practices in sourcing and contract management.

Provides guidance on compliance with relevant BC Hydro and public sector policies and procedures.

Seeks to improve capabilities of the supply base and/or key business processes.

Reports performance data for assigned categories and/or key business processes.

Works collaboratively and cross-functionally to ensure full understanding and support of category management, sourcing and contract management key processes.

Develops relationships with key contacts at all levels within the organization and external to BC Hydro.

Mentors other Supply Chain staff as required.

As part of the team, contributes to improvement initiatives related to BC Hydro's new Supply Chain model.

Possesses strong communication and interpersonal skills coupled with
Requirements
Bachelor's degree in logistics, business administration, operations, engineering or equivalent.
SCMP certification or other equivalent SCM certification is required.
8-10+ years sourcing and/or contract management experience required or equivalent combination of education and experience.
Experience working in relevant industry; in an environment that is complex, with multiple stakeholders and strategic considerations. Prefer balance of private and public sector experience.
Demonstrated experience in sourcing and contract management for multi-year and multi-million contracts
Demonstrated knowledge and results in: multi-step, structured category management or strategic sourcing processes, complex negotiations, leading cross-functional teams, multi-level engagement, resolving contractual issues while preserving relationships.
Knowledge of: public sector purchasing procedures, supplier processes, receiving and inspection procedures and quality management procedures.
Experience with ERP Systems such as Passport and SAP is preferred.
Expert in software such as Microsoft Word, Excel, PowerPoint.
Demonstrated ability to proactively initiate and maintain strongly influential business relationships with internal and external clients.
Able to lead through influence, utilize business acumen to determine best course of action and tradeoffs, utilize excellent interpersonal skills to facilitate decisions and resolve conflicts.
Demonstrated ability to not only adapt to change but to also support change within supply chain and more broadly across the organization.
Excellent written, oral, and presentation skills.
Customer focus (internal & external).
Adaptable to meet rapidly changing priorities.
To apply, click here.
Contact
Organisation:
BC Hydro
Adresse:
6911 Southpoint Drive
Burnaby
British Columbia Canada
www.bchil.com