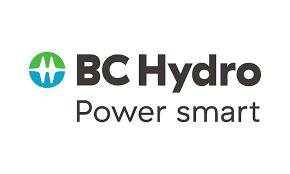 Bennett Dam Visitor Centre - Tour Guide Leader
Organization : BC Hydro
Location: Canada, British Columbia, Southern Interior
End of contest: February 20, 2014
Type (Full time / Part time): Full-time (37.5 hrs/wk)
Description
 Our ideal candidates for the Tour Guide Leader jobs in Hudson's Hope (Peace Canyon & WAC 
Bennett Visitor Centres) would have an interest in electricity, customer service, travel / tourism, as well as a zest for learning and an ability to translate these learning's to our visitors. As a tour guide leader, you act as an ambassador for our company and are a primary resource for sharing knowledge on how electricity is generated, the history and construction of the generating station/dam, and BC Hydro's current initiatives, services and programs, including environmental programs and local capital projects.
The successful candidate: 
Acts as work leader for the Tour Guides by: providing direction and training; resolving work 
problems among staff; supporting the preparation, coordination and delivery of training program; preparing work schedules based on operational requirements and time-off requests; assigning one-off jobs to tour guides based on their skill set and experience; maintaining time and expense records. 
Performs the same duties as the Tour Guides, and in addition: schedules and books tours; responds to escalated customer service issues and enquiries, escalating to management as required. 
 Provides consistent information and messaging to Tour Guides. Acts as a resource by 
maintaining knowledge of electrical and generating system history and keeping current on new developments,local tourist attractions/events and encourages staff to direct visitors to such attractions. 
Supports the day to day operations of the Visitor Centre by: ensuring all audio visual and display equipment is in operating order; monitoring security video screens (where available) to ensure safety of staff and visitors; responding to emergent maintenance issues such as display repair, 
emergency clean up, spills, etc.; ensuring the Visitor Centre is in good working order at season opening and winterized at end of season. 
 Contacts established service providers for facility maintenance (plumber, electrician, janitor, etc.) if issues arise and checks quality of work performed by service providers matches acceptable standards. May oversee local work contracts. 
Performs clerical duties such as filing, completing reports, and maintaining equipment and supplies
Requirements
 The successful candidate will have: 
Completed high school, plus experience in customer service, public speaking, giving presentations and/or leading groups, as well as experience as a supervisor or work leader. 
 Previous experience in the Tour Guide job (in most cases). Satisfactory performance on the job requires approximately 3 months (at least one full season to acquire the full range of task experience) to acquire the additional knowledge/skills necessary to perform the full scope of the job. 
Familiarity with curatorial and conservation practices for historic and Paleolithic collection items and displays 
 Good interpersonal skills 
A Class 5 BC driver's license in good standing
To apply, click here.
Contact
Organisation:
BC Hydro
Adresse:
6911 Southpoint Drive
Burnaby
British Columbia Canada
www.bchil.com