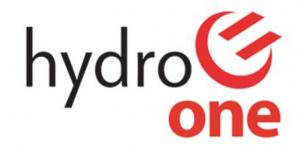 Co-op/Developmental – Provincial Lines (various locations) (13 positions)
Organization : Hydro One Inc.
Location: Canada, Central,
End of contest: February 25, 2014
Type (Full time / Part time):
Description
You will be a member of the above group, which is responsible for:
Assist with Engineering Investigations for new customer connections and upgrades. Complete a Layout in accordance with current business practices and policies for forwarding to the Field Business Centre. Prepare sketches and associated detail for water, rail and pipeline crossing for use by others. Meet with representative of telephone, cable TV companies, other utilities and government agencies and obtain reaction to proposed joint use agreements. Prepare and process billing authorization and permits, as necessary. Carry out staking activities and prepare staking data.
Prepare and report job estimates including instruction order with activities, taking into consideration such variables as structures, spans, soil types, components, and work methods based on field observations and input from Supervisor.
Collect delinquent accounts and restoration of same upon payment of account.
Provide field data for engineering studies.
Carry out routine meter changes and readings.
Your job duties may include:
Assisting with or completing on your own – cable locates, new line staking, negotiating easements, design of new/upgraded services, voltage conversions, mapping, computer work, dealing with customer issues, and utilizing test equipment.

This job will provide you with the following professional development:
Upon completion of the 4 month term you will have a solid understanding of the Area Distribution Engineering Technician role and function within Hydro One Networks Inc. You will have been exposed to various methods, procedures, processes, equipment, and programs that assist the Technical group in completing their day to day work. You will have performed a variety of hands on functions associated with completing the scheduled work of our ADET department.
Requirements
Discipline: Students enrolled in the Electrical or Civil Engineering Tech Programs. Please include a recent transcript with your application.

Additional Job Conditions:
You will report daily to the Area Office. Hours of work are 8 hours/day, 40 hours/week, Mon-Fri.

Candidates must have a valid and current G2 class driver's license.

If you share our passion for safety and our customer focus, and are ready to play a lead role in building a bright future, we'd love to hear from you!

Hydro One is an enthusiastic equal opportunity employer. We thank all candidates for applying. Only those candidates selected for an interview will be contacted.

Note: Please list all locations in order of preference on the Questionnaire.

The application deadline date is: February 25, 2014 by 9AM.
Position(s): 13
Location:     Strathroy, Kent, Alliston, Bolton, Orangeville, Fenelon Falls, 
                    Peterborough, Tweed, Bancroft, Cobden, Penetang, Blind River 
                    (Algoma), Kenora

Duration: 4 months
Contact
Organisation:
Hydro One Inc.
Adresse:
483 Bay Street
Toronto
Ontario Canada
www.hydroone.com