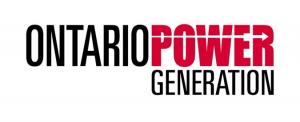 Engineer(s) (Temporary/Contract)-1400093
Organization : Ontario Power Generation
Location: Canada, Ontario, Ajax
End of contest: February 25, 2014
Type (Full time / Part time): Temporary Full-Time Contract for up to 12 months
Description
The successful candidate will work in the Non-Destructive Evaluation (NDE) Projects Department, Inspection and Maintenance Services, which manages projects for the design, development, and commissioning of specialized tools for plant inspection and maintenance.  These custom applications include robotics that are equipped to handle high hazards such as radiation fields and chemical environments.  You will work with internal and external stakeholders to ensure that project requirements are being met, and will support the Engineered Change Control (ECC) and Inspection Qualification (IQ) processes. These processes will require you to prepare a variety of technical documentation, and to support field activities.
This is an exciting opportunity to work in an environment where you will contribute to Ontario Power Generation's continued growth and success in being Ontario's low cost electricity generator of choice.
Specifically, you will: 


Interact with experts in various NDE inspection service groups.
 
Be required to prepare engineering documentation, including engineering specifications, procedures, training manuals, operations manuals, and drawings.
 
Assist in project planning, including preparation of Project Execution Plans, project estimating, Risk Register, Business Case Summary and other pertinent documents.
 
Assist with the vendor evaluation process.
 
Adhere to specific governance, processes and guidelines used to prepare/revise engineering and project documentation.
 
Prepare/revise technical justifications, procedures, training and qualification plans used to qualify specific inspection technologies.
 
Requirements
Have a four year degree in Engineering
Have more than two years of relevant work experience
Demonstrate exceptional critical thinking skills
Possess well developed analytical and communication skills (verbal and written) that will be evident in your technical writing abilities
Work well in a highly technical environment
Be results-oriented and have the ability to effectively manage several tasks or projects simultaneously
Be capable of working in multiple disciplines (e.g. NDE, Electrical Engineering, Mechanical Engineering, Computing, Supply Chain, Business)
Proven track record on delivering results
If you are ready to be challenged, please apply on-line at www.mypowercareer.com, no later than midnight, Tuesday, February 25, 2014.  OPG thanks all those who apply; however, only candidates considered for an interview will be contacted.
Contact
Organisation:
Ontario Power Generation
Adresse:
700 University Ave
Toronto
Ontario CANADA
www.opg.com