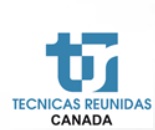 Mechanical engineer (Piping Designer - O&G Industry)
Organization : TR Canada Inc
Location: Canada, Alberta, Edmonton
End of contest: March 22, 2014
Type (Full time / Part time):
Description
Conduct research into the feasibility, design, operation and performance of mechanisms, components and systems, Design power plants, machines and equipment, Analyze dynamics and vibrations of mechanical systems and structures, Supervise and inspect the installation of mechanical systems, Develop maintenance standards, schedules and programs, Investigate mechanical failures or unexpected maintenance problems

Project and Personnel Management Skills: Multidisciplinary projects co-ordination, Technical writing and article/report authoring, Supervise other technical personnel

Computer an Technology Knowledge: Windows, PDA, Intranet, Applications - desktop, File management software, Word processing software, Spreadsheet software, Presentation software, CAD software (computer assisted software), 2D/3D Animation, Project management software, Business diagramming software, Data analysis software, Database software

Work Conditions and Physical Capabilities: Fast-paced environment, Work under pressure, Tight deadlines, Attention to detail, Ability to distinguish between colours, Sound discrimination, Sitting, Combination of sitting, standing, walking

Transportation/Travel Information: Willing to travel internationally

Work Location Information: Various locations
Requirements
 Reading text, Document use, Numeracy, Writing, Oral communication, Working with others, Problem solving, Decision making, Critical thinking, Job task planning and organizing, Significant use of memory, Finding information, Computer use, Continuous learning

Other Information: Experience in construction O&G plants, EPC and LSTK contract and International. 5 years supervisory experience in relative field, and any other specifications the role calls for.
Education: Completion of college/CEGEP/vocational or technical training

Credentials (certificates, licences, memberships, courses, etc.): Not required

Experience: 5 years or more

Languages: Speak English, Read English, Write English
How to Apply:
Please apply for this job only in the manner specified by the employer. Failure to do so may result in your application not being properly considered for the position.
Employer: TR Canada Inc. / contact name: Hatsumi Miyamoto

By Mail: 310, 633 6th Avenue SW., suite 310Calgary, AlbertaT2P 2Y5

By Fax: (403) 508-9894
By E-mail: recruitment_trcanada@tecnicasreunidas.es

Web Site: http://www.tecnicasreunidas.es/en
Salary & Benefits
$100,000.00 Yearly for 40 hours per week, Bonus, Other Benefits, As per collective agreement, Medical Benefits, Dental Benefits, Disability Benefits, Life Insurance Benefits, Group Insurance Benefits, Pension Plan Benefits, RRSP Benefits, Vision Care Benefits

Anticipated Start Date: As soon as possible

Location: FortMcMurray, Edmonton,elsewhe, Alberta (5 vacancies )