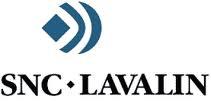 Electrical Engineer (Job ID NA00263)
Organization : SNC-Lavalin
Location: Canada, Ontario, Oakville
End of contest: March 28, 2014
Type (Full time / Part time):
Description
Founded in 1967, SNC-Lavalin Nuclear provides a complete range of services to the nuclear industry in Canada and abroad including engineering and design, procurement, project management and construction for new build nuclear power plants, major refurbishments, life extensions and sustaining capital projects, for both the CANDU and Pressurized Water Reactor Technologies. It also provides specialized services such as safety analysis, licensing support, environmental qualification, metrology/spatial analysis, geotechnical investigations, feasibility studies, siting studies, operations support, decommissioning and waste management services.
SNC-Lavalin Nuclear holds the distinction of being the first Canadian engineering/construction services organization to receive ASME N-Stamp certification for safety and quality.
SNC-Lavalin Nuclear is a wholly owned subsidiary of SNC-Lavalin Inc., one of the world's leading engineering and construction firms with over 34,000 employees working in offices located across Canada and in over 100 countries globally.
Responsibilities:
Conduct electrical design and technical analysis of assigned Electrical engineering scope;
Mentor and provide technical guidance to junior and intermediate engineers and designers;
Oversee the preparation of assigned Engineering Change packages in accordance with established Engineering Change Control (ECC) processes;
Interface with Clients; attend site visits and meetings;
Interface with vendors;
Ensure timely project delivery in accordance with applicable codes, standards, regulations, procedures and established project quality plans and performance criteria;
Responsible for the performance of subordinate engineers and designers (quality, budget and schedule);
Support the Discipline Lead with timely updates to engineering progress, performance and staffing needs.
Requirements


Degree in Electrical Engineering from an accredited University or College, with a minimum of 15 years of experience in an Engineer/Procure/Construct environment;
 
Working knowledge in the design of electrical systems which can include the following areas:




Main generator output
 
Electrical power distribution
 
Standby power supply
 
Uninterruptible power supply
 
Electrical protection and coordination
 
Underground and overhead power distribution
 
Electrical equipment specification
 
Grounding and lightning protection
 
Cathodic protection
 
Lighting
 



 
Registered Professional Engineer in the Province of Ontario and member in good standing;
 
Working knowledge of the Ontario Electrical Safety Code and other relevant industry codes and standards (CSA, IEEE, NFPA, ANSI, IEC);
 
Experience in high hazard Industries (Nuclear, Conventional Power, Oil& Gas);
 
Knowledge of analytical and design computer programs (e.g. ETAP, EDSA, Smart Plant Electrical);
 
Experience with external suppliers or vendors;
 
Experience in a project team oriented environment;
 
Excellent written and oral communication skills.
 
Contact
Organisation:
SNC-Lavalin
Adresse:
455 René-Lévesque boul. Ouest
Montréal
Québec Canada
www.snclavalin.com