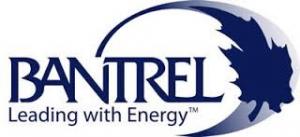 Electrical Field Engineer (Ref # B-070-FC-Mar14-K2)
Organization : Bantrel (Calgary Corporate Office)
Location: Canada, British Columbia, Kitimat
End of contest: March 17, 2014
Type (Full time / Part time):
Description
The field engineer / specialist performs construction field engineering assignments of a varied nature requiring a full understanding of construction engineering practices and the exercise of professional judgment within the framework of broad guidelines provided by superiors.
Duties and Responsibilities
Provide technical assistance to Electrical Supt., Area Supt. and Area Engineer and keep them informed on matters relating to Electrical work.
Communicate with Design Engineering to understand design requirements and resolve field problems.
Performs quantity take-offs from design drawings as required and provides input into the project quantity tracking system.
Reviews the project schedules.  Working with the Electrical Supt. and Area Engineer, develops weekly work schedules as required.
Inspects Electrical work in progress and prepares appropriate inspection records
Witnesses tests and completes final test acceptance records before client turnover.
Assists the Electrical Supt. and Area Engineer in solving construction problems.
Reports installed Electrical quantities weekly.
Prepares material requisitions for testing equipment, field-procured materials and temporary construction materials required for the job.
Monitors the status of material deliveries by maintaining open dialogue with suppliers and fabricators.
Assists Area Engineer obtain vendor information, substitutions and other design-related problems.
Assists the Field Procurement Supervisor in inspection and receiving Electrical materials and in setting up site controls for storage, protection and maintenance of permanent plant equipment and associated materials.
Maintains as-built information for Electrical installations as required by the contract, specifications or project procedures.
Establishes, with the design office, which permanent materials and construction materials will be ordered by the field.  Determines cut off dates for design office material requisitioning.  Issues field material requisitions as required.
Assists the Electrical Supt. in establishing material delivery priorities.
Monitors and expedites off-site material fabrication to coordinate the proper flow of material to the site.
Maintains updated fabricator delivery schedules.
Determines to what extent material can be pre-assembled before delivery to the field.
Designs field fabrication and pre-assembly facilities.
Coordinates site pre-assembly and field erection techniques with craft supervision.
Inspects Electrical material delivered to the construction jobsite and confirms compliance with drawings and specifications.
Identifies nonconforming items and recommends corrective action.
Documents backcharge issues.
Ensures material storage and preventive maintenance activities meet project requirements.
Develops punchlists and work lists of to-go work for use in completing the Electrical  installations.
Requirements
Job Knowledge
Maintains knowledge in a single technical engineering discipline, as well as develops knowledge in contracts administration and cost reporting and scheduling practices related to the construction of heavy industrial projects. This knowledge is normally acquired through:
A recognized degree in an engineering or scientific discipline; or
A discipline specific diploma from a technical college; or
Specialized courses in construction management and technology as well as contract practices and procedures; and/or
Work experience leading to a basic understanding of the technical knowledge described above.
Please note that the dealine for all applications is Monday March 17, 2014.
We thank all applicants for submitting their resumes; however, only applicants who are being considered will be contacted.