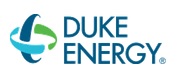 GIS Apprentice - 120201
Organization : Duke Energy
Location: United States, Ohio, Cincinnati
End of contest: April 7, 2014
Type (Full time / Part time):
Description
 Uses Company safety practices and procedures.
Uses and maintains departmental tools and equipment including but not limited to handheld GPS devices.
Reads, understands, and interprets simple design drawings, property plats, maps, and other related information as necessary to post data in the Company GIS system.
Assembles and formats simple and standard reports from the Company GIS system for electric and/or landbase related tasks.
Manipulates data for entry into the Company GIS system using CAD.
Compiles information from a variety of sources, makes simple maps for environmental studies, engineering, planning and other disciplines and purposes.
Generates and maintains GIS-generated operations maps.
Accumulates and assembles information as directed.
Performs work of a higher classification when preparing for advancement.
Performs other similar or less skilled work, as assigned.
Requirements
 Basic Qualifications
Must be a graduate of an accredited high school.
Must have successfully completed college level courses in Algebra, English, Geography and GIS OR completed one year as a matriculated student in Geography or a GIS program approved by the Department.
Must have a valid driver's license.

Specific Requirements
Must formally and satisfactorily continue education in an approved Geography or GIS program as specified by the Department for completion of the equivalent of thirty (30) quarter credits within two (2) years from the start of job classification.
Must successfully pass the Technical Battery test administered by the Company's Talent Acquisition department.