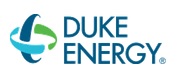 Sr Environmental Spc - 120232
Organization : Duke Energy
Location: United States, Ohio, Cincinnati
End of contest: April 14, 2014
Type (Full time / Part time):
Description
 The Remediation and Decommissioning group's primary responsibilities include the management of contaminated properties and the management of the environmental aspects of power plant decommissioning. The successful candidate will primarily manage remediation projects in Ohio, Indiana, and Kentucky, with limited responsibilities in North Carolina, South Carolina, and Florida. Projects will include legacy subsurface soil and groundwater contamination at operating and retired generating plants and operating centers, and properties owned by third parties where historic company operations occurred.
Responsibilities and Duties:
Management of multiple projects in Ohio, Indiana, and Kentucky, with limited oversight by manager.
Environmental reserve forecasting.
Project budgeting and scope management.
Procurement and oversight of environmental consultants and remediation contractors. Work collaboratively with them to reach outcomes that are protective of human health and the environment, meet all applicable regulatory standards, manage the company's short term and long term risk, and is cost effective.
Review and approval of technical documents to be submitted for regulatory review.
Communicate plans and expectations with internal and external customers, including third parties, other Potentially Responsible Parties, and Federal and State Regulators.
Plan and execute tasks to manage company's short-term and long-term risk.
Collaborate with multiple areas of the company including Governmental Affairs, Community Affairs, Finance, Legal, Real Estate, and Supply Chain.
Evaluate and review proposed and existing codes, standards, regulations and guidelines to determine the impact current and future projects.
Travel expected up to 50% within the Midwest Service Territory.
Occasional travel for training, group meetings, and/or trade association meetings (EPRI, USWAG).
Strives to continually develop and improve job-related, technical knowledge and skill to ensure that department expectations are met.
Requirements
 Basic Qualifications:
Bachelor's degree in engineering, science or other related field of study AND a minimum of 6 years work-related experience. Ten (10) years of directly related work experience will be considered in lieu of degree.
Broad knowledge of environmental regulatory compliance requirements, scientific practices, quality assurance principles and auditing principles. Experience in applying technical skills in air, water or waste discipline areas. Experience in negotiating with regulators.
Strong collaboration, communication (both oral and written) and interpersonal skills with a customer-oriented focus. Demonstrated ability to communicate effectively with all levels of management.
Demonstrated ability in developing and implementing systems and processes that comply with environmental laws and regulations, permit conditions, corporate policies, goals, and targets.
Ability to manage multiple priorities and successfully complete each of them within specified timeframes.

Desired Qualifications:
Ten or more years of assessment and remediation field and project management experience.
Bachelor Degree in Engineering, Geology, or Environmental Sciences. Registered as a Professional Engineer or Professional Geologist, or working towards registration.
Experience in negotiating with regulators and third parties.
Experience working with multiple Potentially Responsible Parties.
Ability to manage multiple priorities and projects, while successfully complete each of them within specified timeframes.
Experience with engaging, managing, and working with multiple consultants.
Proficient in Microsoft Word and Excel.
Able to read, comment on, and interpret geologic cross sections, well logs, and technical reports.
Experience in managing personnel from diverse groups and organizations, working toward a common goal or objective.
Experience with assessment and remediation project financial planning, tracking, budget management and environmental reserve forecasting.
Knowledge of major Federal environmental cleanup programs under CERCLA, TSCA, and RCRA.
Knowledge of major waste management and environmental cleanup programs in Ohio (especially the VAP), Indiana, and Kentucky.
Experience with preparing and delivering testimony and/or depositions.
Successfully completed HAZWOPER OSHA 1920.120 40 hour with 8-hour refreshers in good standing