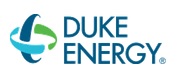 Sr Business Analyst - 120204
Organization : Duke Energy
Location: United States, North Carolina, Charlotte
End of contest: April 3, 2014
Type (Full time / Part time):
Description
 Description:
This is an individual contributor position focusing on project controls and project management support for the Customer Services project portfolio. Customer Services technology projects and business process improvement iniatives deliver business continuity, operational effeciencies, and customer satisfaction while enabling a favorable regulatory environment.

The primary objectives of this position are to:
Ensure project forecasts and costs are properly accounted for and reported for transparency.
Manage project initiation and prioritization process interfaces with key project control functions, such as resource planning, budget tracking, and project health monitoring.
Oversee project closeout and benefits tracking processes to ensure benefits are recognized and reported.
Ensure continuous improvement by analyzing existing processes and tools and making recommendations on enhancement and efficiency opportunities in order to meet stakeholder needs and add value to the Customer Services Support Project Controls model.
Ensure projects are executed in accordance with governing project methodologies and enterprise standards.
Create and maintain high quality relationships with stakeholders in partnering organizations to cross-analyze project portfolios, determine impacts to the Customer Services organization and systems, and ensure transparency and effective communication
Requirements
 These objectives are accomplished by demonstrating an understanding of the Customer Services business model, project management methodologies and processes, and complex accounting and time reporting structures. The candidate is expected to provide superior customer service with a proven ability to collaborate and communicate well with teammates, peers, management and executives. He or she must possess strong financial and analytical skills with proficiencies in Microsoft Excel and SharePoint. Must be able to apply critical thinking skills to analyze situations, identify root issues, and make recommendations on the best courses of action. This position requires an established record of consistently delivering results and holding oneself accountable for deadlines.
Qualifications:
Basic Qualifications

Bachelor Degree
7+ years of prior work related experience in lieu of a degree
3 years of prior work related experience in addition to a degree
Experience in related field (Accounting, Finance, Audit, Project Management, Project Controls, or other related)
Desired Qualifications

Acknowledged interpersonal skills to work effectively with both internal and external personnel; strong collaborative, negotiating skills
Graduate Degree or Professional Certification (PMP, CAPM, CPA)
Understanding of Information Technology concepts
Proficient in MS Office products – Word, Excel, PowerPoint, Sharepoint, Access, etc.
Recognized mindset/approach to continuous improvement
Demonstrated solid written and oral communication skills
Demonstrated ability to drive change in the organization at both strategic and operational levels
Excellent communication, facilitation, motivational and interpersonal skills
Demonstrated leadership skills with diverse teams
Demonstrated problem solving skills
Demonstrated analytical skills