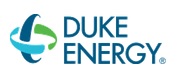 ONS-Nuc Maint Tech I - 120165
Organization : Duke Energy
Location: United States, South Carolina, Seneca
End of contest: April 3, 2014
Type (Full time / Part time):
Description
 THIS POSITION IS FOR ENTRY LEVEL MECHANICAL, INSTRUMENT AND ELECTRICAL TECHNICIANS.

These positions are located at Oconee Nuclear Station. Maintenance Technicians perform all types of mechanical instrument & electrical maintenance activities by assembling, disassembling, maintaining, and repairing nuclear power plant equipment. Maintenance Technicians perform preventive and corrective maintenance for plant equipment in order to maintain optimum levels of Equipment reliability.
Requirements
 Basic Qualifications
· High School Diploma or equivalent
· Demonstrated proficiency utilizing basic computer skills
· Demonstrated proficiency following directions, both written and verbally
· Work experience dealing directly with mechanical, welding/pipe fitting, instrument and/or electrical equipment
· Proven high mechanical, welding/pipe fitting, instrument and/or electrical aptitude
· Proven successful problem solving and trouble shooting skills
Desired Qualifications
· Two year technical school degree, or equivalent experience or training (e.g. military)
· Demonstrated leadership ability (holds self-accountable, maintains composure under stress, able to multi-task, etc.)
· Demonstrated proficiency utilizing advanced computer skills
· Demonstrated experience with, and support of, following safety processes, administrative procedures and technical procedures
· Demonstrated team engagement skills (ability to develop and maintain positive working relationships)
· Demonstrated strong written and verbal communication skills
· Demonstrated engaged self-motivated worker behaviors
· Demonstrated commitment to continuous learning throughout your entire career

Specific Qualifications
· Ability to successfully pass the Power Plant Maintenance Positions Selection System (MASS) test
· Ability to successfully pass basic Maintenance Training
· Ability to gain and maintain unescorted access to nuclear plant
· Respirator Clearance/SCBA
· Fire Brigade
· Mandatory hearing protection program
· Nuclear Pre-Access Drug Screen
· Ability to lift 50 lbs
Working Conditions
· Overtime work is required
· Weekend and Holiday work is required
· Continuous Training and Successful Testing Required
· Some travel required to other Duke Energy sites
· Working in extreme temperatures (Hot/cold)
· Climbing and working at elevated heights
· Rotating shift work is required
· Normal working hours are variable (could be 4 -10's, 5 – 8's or rotating 12 hour shifts)