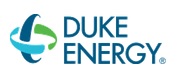 Senior Lean Leader (Charlotte, NC) - 120133
Organization : Duke Energy
Location: United States, North Carolina, Charlotte
End of contest: April 10, 2014
Type (Full time / Part time):
Description
 Job Description

This position is responsible for executing the Enterprise Improvement Program efforts and supporting merger success. This includes the deployment of Lean/Six Sigma concepts, Kepner Tregoe, and other improvement methodologies using common standards, tools and terminology throughout the organization. The position will develop self and train others in the tools and concepts of Lean/Six Sigma, Kepner Tregoe, etc. The position will lead Lean/improvement events, which includes working with management to scope the event, facilitate the event, and oversee the execution of the actions as management implements the process improvements. This position will document activities, monitor action items, communicate progress of projects and support management to communicate results. This position will spend a significant amount of time coaching and developing business unit management, Lean Leaders and Local Lean Champions.

Responsibilities and Duties:

Promote the Enterprise Improvement Program. Coach and train others in the Lean Principles, tools, and techniques. Coach and train others in facilitation techniques.
Lead Lean/improvement events. Facilitate strategic or complex events and act as a continuous improvement resource for senior management and business unit management.
Document the Lean/improvement event outcomes, including action items. Oversee the execution of action items.
Support other Lean/improvement efforts as appropriate.
Establish and maintain effective working relationships with key individuals within the organization, knowing where to go to obtain needed information/data, staying updated on key company and business unit objectives and issues, and understanding implications for the enterprise improvement program.
Requirements
 Capabilities:

Have or quickly develop in-depth understanding of Lean Six Sigma
Pursue and attain Duke Energy-recognized improvement certification within one year

Depending upon the desired qualifications of the successful candidate, the hiring manager may elect to fill this position at a higher level within the job hierarchy.
Qualifications:
Basic Qualifications:
Bachelor's degree or 9+ years of related experience (improvement work, project management, or applicable business experience)
With Bachelor's degree, 5+ years of related experience (improvement work, project management, or applicable business experience)

Desired Qualifications:
Mastery of several Lean Six Sigma concepts and ability to mentor new practitioners
Strong leadership, communication, facilitation and project management skills
Proven ability to multi-task and prioritize various assignments.