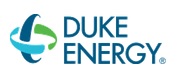 Travelling Mechanic Tech I (Entry level) Nuclear - 120086
Organization : Duke Energy
Location: United States, South Carolina, Seneca
End of contest: April 2, 2014
Type (Full time / Part time):
Description
 Description:
Depending upon the desired qualifications of the successful candidate, the hiring manager may elect to fill this position at a higher level within the job hierarchy.

Position will be based at the Oconee Nuclear Station in Seneca, SC but will support Duke Energy's other plant locations.
Extensive travel of 50 to 80% is required.

This position is responsible for the basic aspects of plant mechanical maintenance primarily Turbine/Generator components. As directed, duties performed may include but are not limited to:
Perform assigned maintenance and repair of mechanical systems in a safe, reliable, economical and environmentally sound manner.
Perform assigned maintenance activities independently or work within a team/group setting as needed.
Function as Lead Person in performing various maintenance activities.
Read and interpret basic mechanical drawings, work orders and/or plans.
Assist in the control of quality and productivity.
Communicate effectively with other maintenance personnel at all levels by keeping co-workers and leadership apprised of work progress and difficulties as they arise.
Understand and follow all applicable safety standards.
Use human performance tools and techniques.
Maintain good housekeeping standards on a continual basis and ensure no reportable incidents regarding housekeeping occur with the area of responsibility.
Develop proficiency in rigging, lifting and other mechanical maintenance functions.
Gain general knowledge of equipment maintenance procedures, instruction manuals, drawings, and codes.
Develop proficiency in the use of pneumatic/hydraulic tooling and personal computers.
Develop effective writing skills.
Requirements
 Successful completion of the Power Plant Maintenance Selection System (MASS) aptitude testing is required for this position.
Qualifications:
Basic Qualifications:
High school diploma or GED is required.
Associate's Degree in a technical discipline is preferred OR an equivalent combination of education and experience will be considered in lieu of degree.
Valid driver's license.
Ability to obtain and maintain unescorted nuclear access.
Desired Qualifications:
General knowledge of industrial mechanical maintenance and power plant equipment.
Basic knowledge of rigging, including the proper use of ropes and slings.
Basic knowledge of work practices using shop equipment, hand tools, power tools, precision tools and hoists.
5 years experience working on Turbine/Generator equipment and related components.
Sound interpersonal skills.