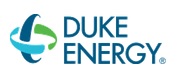 Accounting Analyst - 120050
Organization : Duke Energy
Location: United States, North Carolina, Charlotte
End of contest: April 2, 2014
Type (Full time / Part time):
Description
 Description:

Depending upon the desired qualifications of the successful candidate, the hiring manager may elect to fill this position at a higher level within the job hierarchy.

Job Duties:
Prepare and review monthly journal entries. Reconcile and review various balance sheet accounts reconciliations.
Perform balance sheet and income statement variance analysis. Work with business unit finance and operations personnel to analyze capital projects.
Prepare, review, and present analysis of capital project metrics and other financial data for internal management reporting.
Assist and coordinate preparation and review of government filings, including quarterly and annual FERC reports.
Prepare and review financial schedules required to meet monthly and quarterly business unit data requests from Corporate Accounting of disclosure in 10-Q and 10-K.
Work with internal/external auditors, providing necessary information and answer questions as needed. Assist and coordinate SOX documentation updates and management testing.
Maintain good working knowledge of accounting policies and impacts as required. Coordinate and assist implementation of significant new accounting policies.
Perform research of various GAAP accounting issues and preparation of accounting position papers.
Perform and assist in research of various FERC or other regulatory accounting issues, including rate case support, new rate orders, modifications, and implementation. Special projects including research and process improvements.
Overtime may be required during monthly/quarterly/annual closing processes or special projects. Make decisions between capital and O&M field work activities.
Analytic skills relative to field reporting in comparison to financial accounting for work activities.
Salary & Benefits
 Qualifications:
Basic Qualifications:
Bachelor's or Master's degree in Accounting or Finance.
Two or more years of relevant accounting experience.
Demonstrated ability to analyst financial information and recognize significant variances, trends, and irregularities.
Demonstrated ability to understand causes/drivers behind identifies variances and summarize clearly and concisely to management.
Demonstrated ability to work independently and meet stated deadlines.
Demonstrated ability to work in a team environment and foster good relationships with teammates and business partners.
Excellent written and oral communication skills.
Demonstrated ability to use Microsoft Office products (Word, Excel, and Outlook) and other financial tools.
Desired Qualifications:
CPA or CPA candidate.
Ability to review and implement new accounting procurements.
Previous experience in utility and regulatory accounting environment.
Experience using Hyperion and PeopleSoft products.
Excellent organizational skills.
Experience using Power Plan or other fixed asset accounting software.
Experience with fixed asset and depreciation accounting.