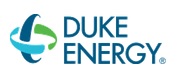 Engineer II - 118682
Organization : Duke Energy
Location: United States, North Carolina, New Hill
End of contest: April 7, 2014
Type (Full time / Part time):
Description
 Description:
Depending upon the desired qualifications of the successful candidate, the hiring manager may elect to fill this position at a higher level within the job hierarchy up to Senior Level.
Systems Engineer - Mechanical (Reactor Primary Systems Group)
Engineer is responsible for the reliable performance of selected mechanical systems at a commercial nuclear power plant. Assigned systems are directly related to the safe operation of the reactor plant. Works under general supervision and in a team environment.
Engineer responsibilities/duties include:
1. Ensuring System compliance to Code and Regulatory requirements
2. Monitoring and trending system performance on assigned systems
3. Performing Maintenance Rule evaluations on assigned systems per 10CFR 50.65
4. Maintainingsystem health reports and electronic system notebooks
5. Conducting strategic planning for long range system maintenance and improvements
6. Providing direct on-call support to maintenance and operations personnel
7. Investigating and developing solutions for adverse conditions including causal analysis
8. Reviewing industry operating experience for system applicability and improvements
9. Resolving questions/issues pertaining to assigned Systems
10. Providing technical direction for field activities associated with assigned system(s)

Must obtain and maintain qualification for support of the site Emergency Response Organization.

Travel <=5%. Occasional travel could be required to support outages at other Duke Energy nuclear facilities or attend specialized training as needs arise
Requirements
 ualifications:
Min Quals:
Graduation from a four-year college or university with a Bachelor of Science in Engineering from an ABET accredited program. A Master's degree in engineering will be considered in lieu of the B. S. engineering degree.
minimum of 2 years of engineering experience at a "fully meets" performance level


Must have the ability to work independently on assignments with limited supervision and prioritize multiple tasks. Must be able to apply basic engineering principles, specifications, policies, and procedures to ensure equipment reliability. Must be a problem solver, effective communicator, and thrive in a collaborative environment.

Preferred Quals: B.S. in mechanical engineering, M.S. in mechanical engineering, PE license, previous system engineering experience, power plant experience, navy nuclear experience.

Received a passing grade on the Engineering Fundamentals Exam.
Understanding of basic principles of project management
Experience in the utility industry.