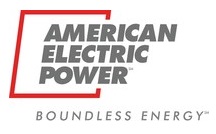 Administrative Associate III
Organization : AEP
Location: United States, Texas, Laredo
End of contest: May 1, 2014
Type (Full time / Part time):
Description
 Responsible for performing administrative support duties within the assigned area. Responsibilities are specific to the organizational unit (i.e. region, district, department, plant, etc.) and, when prepared by the business unit, are described separately on an addendum to this position description. Major responsibilities: under immediate supervision, perform basic, routine administrative duties, following well defined, standard procedures; assist with document processing; assist in compiling special reports and request information from other areas; assist in filing and retrieval of information in both hard copy and electronic formats; answer telephone, take messages, communicate via electronic mail (Lotus Notes) as necessary; receive and distribute incoming and outgoing mail; use keyboard (computer/typewriter) to enter data, perform calculations and/or retrieve information; operate a wide variety of electronic and mechanical office equipment Communication and interpersonal skills: listens to and understands written and verbal instruction; communicates effectively with co-workers and other employees and/or customers outside work area; answers phone calls clearly and with a friendly, helpful tone; records messages accurately with appropriate information; works effectively and productively with others; actively helps others with assignments as necessary to maintain department productivity. Customer focus: answers customer's questions but knows when appropriate to refer questions or issues to others; actively learns the function of the department and each employee's responsibility to assist customers more effectively; exhibits concern and sensitivity to others. Problem solving and initiative: applies basic education and training in job responsibilities and assignments; asks questions when unsure of how to handle an assignment and demonstrates ability and initiative to handle assignments beyond the basic, routine level.
Requirements
 High school or GED or equivalent education and/or experience is required. Six-nine months of post-high school experience in learning and utilizing administrative office procedures, practices and equipment (i.e. business English, grammar, spelling, punctuation, letter writing, telephone technique) desirable. Must possess the ability to organize data and processes and communicate effectively, both orally and in writing. Displays good analytical and problem solving skills. Demonstrated proficiency with computers and the use of office oriented software products. Successful completion of the Support and Administrative (SASS) and Clerical Positions (CPMR) selection tests are required for this position. A review of Employment Testing Information, Test-Taking Tips, and the SASS and CPMR Practice Tests may be helpful. A link to these materials may be found at AEP.com Careers by selecting Employment testing.
Contact
Organisation:
AEP
Adresse:
1 Riverside Plaza
Columbus
Ohio United States