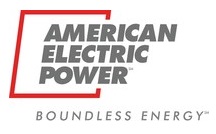 Auditor - Audit Specialist
Organization : AEP
Location: United States, Ohio, Colombus
End of contest: May 1, 2014
Type (Full time / Part time):
Description
 Note: Based on Education, related work experience and skills this opportunity may be filled at any one of the following levels;
Auditor
Sr. Audit
Audit Specialist

The Senior Auditor is directly responsible for completing assigned audits, including the development of audit objectives, scope, audit programs and reports of audit results. Assist and/or coordinate audit activities of junior staff auditors. Contribute to achievement of Department goals.
Conduct or assist in higher risk, complex audits.
Review and schedule audit activities of junior staff auditors.
Adhere to established departmental standards and processes.
Provide on the job training and counsel for junior staff auditors.
Prepare clear, concise and timely audit reports.
Complete audit work with established time budgets or explain variances.
Assist in developing annual audit plan.
Perform other duties as assigned.
Requirements
 Education
Bachelors degree (e.g. B.S., B.A., etc.) from an accredited college/university;
Experience
A minimum of 2 years audit experience from Big Four Public Accounting firm, regional accounting firm, corporate internal audit, or business process experience is required.
Professional certification preferred (e.g. CPA, CIA, CISA). Competencies include: active learning, building trusting relationships, continuous improvement, driving for results, and high-impact communication.
Must be able to travel; typically 10% but may be as much as 20% required.
Contact
Organisation:
AEP
Adresse:
1 Riverside Plaza
Columbus
Ohio United States