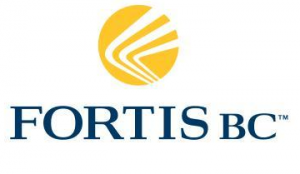 Compression & Controls Technician 1 (CCT1)
Organization : FortisBC
Location: Canada, British Columbia, Merritt
End of contest: May 1, 2014
Type (Full time / Part time):
Description
 Shall perform all duties associated with transmission compressor stations and control, SCADA, and electronic measurement facilities including, but not limited to, the following; the installation, programming, activation, trouble shooting, operation and maintenance of mechanical, pneumatic, hydraulic, electrical, electronic, control and computer equipment.
Shall ensure that the predictive analysis and preventative maintenance schedules are developed and maintained.
Shall provide comprehensive documentation of construction, inspection, commissioning, operation and maintenance work.
Shall provide supervision to other employees and contractors as it relates to compression and control activities.
Shall ensure efficient operation of the workgroup, including work group planning and scheduling as it relates to these duties and responsibilities.
Shall keep abreast of changing technology as it relates to the "Duties and Responsibilities".
In the event there is insufficient work as outlined above or more urgent work elsewhere, s/he may be temporarily scheduled for work for which s/he is qualified in other departments.
Requirements
 1. *Disciplines and Accreditations for CCT3:
(a) An Instrumentation and Control Technician (Industrial Instrument Mechanic) Certification of Qualification or an Electrical and Computer Engineering Technology (Automation and Instrumentation Option) Diploma of Technology, or
(b) An Industrial Electrician Certificate of qualification or an Electrical Computer Engineering Technology (Electrical Power and Industrial Control Option) Diploma of Technology, or
(c) An Industrial Mechanic (Millwright) Certificate of Qualification
2. Familiarity with recent technological advancements in the areas of instrumentation, electronics and computer application as it relates to these fields
.
3. Demonstrated safe work habits and adherence to safety regulation and practices on a sustained basis, i.e., codes, standards, procedures, etc.
4. Initiative, sense of responsibility, ability to make timely and appropriate decisions and a cooperative, tactful approach with other employees.

5. Demonstrated organizational skills, ability to communicate effectively in verbal, written and electronic form.
6. Must be able to work in a team environment.
7. Must be able to work without direct supervision.
In addition to:
A stipulated accreditation in any two of the three CCT3 disciplines list above with two (2) years of compression and gas experience and demonstrated competency or a stipulated accreditation in any one of the three CCT3 disciplines listed above with four (4) years of compression and gas experience and demonstrated competency.
Contact
Organisation:
FortisBC
Adresse:
Electricity Suite 100, 1975 Springfield Road
Kelowna
British Columbia Canada
www.fortisbc.com