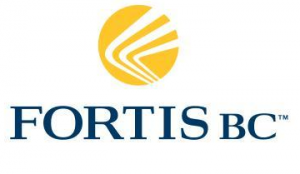 Instructional Writer
Organization : FortisBC
Location: Canada, British Columbia, Surrey
End of contest: May 1, 2014
Type (Full time / Part time):
Description
Following established instructional design methodologies, provide support to Senior Instructional Designer in:
Creating instructor-led and online training-related content for participants and instructors that are utilized in formal and informal training sessions
Performing job/task analysis
Creating and maintaining exams, assessments and other related test criteria
Determining necessary course materials, tools and equipment
Reformatting existing instructor led materials into web–based (e-learning) formats
Conduct information gathering meetings with subject matter experts; interpret and adapt information to meet course outline/training program objectives and explains related information, processes, etc. Identify problems and recommend solutions to ensure final training content/materials meet client needs.
Utilize various software programs, tools and applications to conduct various research, write, and edit assignments, maintain information, etc. Create, select and incorporate print and web-based segments and modules.
Liaise with external vendors; validate course content against established criteria.
Perform duties of a minor nature related to the above duties, which do not affect the rating of the job.
Requirements
 Diploma in Adult Education or equivalent and Certificate in technical writing or business communications or equivalent.
3 years directly relevant experience with adult learning principles
Excellent analytical, writing, development and editing skills to ensure consistency and quality in training materials.
Demonstrated ability to apply knowledge of Adult Education theory. New incumbents will undergo an assessment of their ability in this area and must successfully complete that assessment within 6 months of commencing employment as an Instructional Writer.
Excellent oral and written communication skills and a proven ability to work independently
Extensive experience with Word, Excel, Access, PowerPoint, and Adobe Acrobat.
Demonstrated ability to work effectively with internal clients and meet appropriate service standards
Excellent interpersonal skills; ability to work as part of a team
Demonstrated experience translating complex information into concise, plain language
Working knowledge of specialized educational software an asset. (Captivate, Net-Meeting, Authorware, Flash, HTML
Contact
Organisation:
FortisBC
Adresse:
Electricity Suite 100, 1975 Springfield Road
Kelowna
British Columbia Canada
www.fortisbc.com