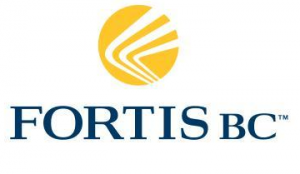 Legal Counsel
Organization : FortisBC
Location: Canada, British Columbia, Vancouver or Kelowna
End of contest: May 1, 2014
Type (Full time / Part time):
Description
 
Working in accordance with the organization's strategic vision, core values and leadership competencies, this position is responsible for the provision of quality and cost effective legal advice and guidance to business owners.
Responsibilities

Provide quality, practical and cost effective legal advice and guidance to business owners; collaborate with management on projects to ensure the company meets its primary goals in a timely and efficient manner; help to ensure corporate compliance with laws; and identify and mitigate business and legal risk for the Fortis companies in British Columbia.

Provide legal advice in relation to British Columbia law and support negotiations. Research legal principles, interview business owners and prepare legal opinions or documents that are consistent with corporate policies, standards, principles and goals.

Manage legal files and business owner's expectations; engage and manage outside counsel to ensure work is completed in a timely and cost-effective manner. Act as liaison between business owners and external legal counsel. Assist business owners in understanding legal issues relative to designated operational area. Negotiate and draft complex legal agreements and related documentation to reflect instructions within overall corporate, business and regulatory strategy for key business areas of the organization.
Requirements
 

Education and Experience:
Undergraduate degree, Law degree (LLB or JD) LLM or other equivalent post graduate degree from a recognized program plus at least 5 years related experience, either in an in house legal department or in a law firm.

Technical Competencies:
Knowledge of gas/energy supply
Commercial mediation and negotiation skills
Interpersonal skills
Client Management skills
Strong writing and advocacy skills
Leadership skills
Public speaking skills
Demonstrated ability to analyze, research, evaluate and interpret legal issues
Demonstrated ability to provide legal opinions and advice
Contact
Organisation:
FortisBC
Adresse:
Electricity Suite 100, 1975 Springfield Road
Kelowna
British Columbia Canada
www.fortisbc.com