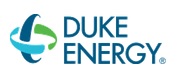 Senior Human Performance/Corrective Action Plan Specialist -(Power Generation Organization, Florida) - 120114
Organization : Duke Energy
Location: United States, Florida, Holiday
End of contest: April 14, 2014
Type (Full time / Part time):
Description
 Description:
This position is responsible for the development, implementation, and maintenance of effective and comprehensive Human Performance and Corrective Action Programs in Power Generation, specifically the Florida Region for Power Generation Operations.

This position can be located at any Power Generation location in Florida.

Responsibilities & Duties
· Program definition, procedure development, personnel training, root cause investigations, and data analysis.
· Conducting or supporting plant incident investigations and cultural assessments, reviewing plant operating and maintenance statistics, and ensuring a working knowledge of human performance principles by Power Generation personnel.
· Generation of comprehensive written reports and presentations to management are common.
· Extensive travel and interaction with all levels of employees and management will be required as needed to plant sites and engineering offices to support the HP and CAP programs.


Depending upon the desired qualifications of the successful candidate, the hiring manager may elect to fill this position at a higher level within the job hierarchy.
Requirements
 Qualifications:
Basic Qualifications
Associate Degree plus 3 years relevant work experience OR 5 years of relevant work experience in lieu of a degree
Detailed understanding of fossil steam and combustion turbine facilities
Ability to personally relate to craft, plant management, and senior management in a challenging but professional demeanor
Good working knowledge of Word, Excel, Outlook, PI Process Book, and Plantview.

Desired Qualifications
Bachelor's degree from a four-year college or university
6 or more years utility industry experience
Experience in plant operations, maintenance or work management
Excellent verbal communication skills
Excellent written communications skills for creating final written reports with graphics, pictures, information, ideas or instruction in a comprehensive easy to understand report format.
Excellent presentation skills
Ability to develop/deliver effective training programs.
Salary & Benefits
 Working Conditions
Performs work in an office and power plant environment
Exposure to heat, cold, noise, dust and humidity
Required to walk, stoop, lift, bend, crawl and/or squat.
May be exposed to high stress situations
Extensive travel required - about 50% of the time with occasional overnight stays.
Contact
Organisation:
Duke Energy
Adresse:
526 S Church St
Charlotte
North Carolina United States
www.duke-energy.com