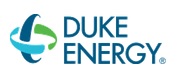 Sr Admininistrative Specialist - 120233
Organization : Duke Energy
Location: United States, North Carolina, Southport
End of contest: April 14, 2014
Type (Full time / Part time):
Description
 This position is responsible for providing administrative support to the Performance Improvement group, including, but not limited to: Scheduling meetings and training, travel arrangements, catering, expense reports and credit card reconciliation; procurement of office supplies, process in-coming and out-going mail, copying, organize and maintain files , produce timely and accurate word processing, spreadsheet, and presentation development, set up meetings, take meeting minutes for various meetings (CAP Review, WOC, PIOC) and assist in accommodations/catering for evaluators, assessment teams, auditors, and other visitors.

This position is responsible for serving an interface role for PIOC activities, including, but not limited to, coordinating the site meetings, capturing meeting minutes, as well as assist the presenters of PIOC materials in the development of effective packages/presentations.

This position is responsible for serving an interface role for site INPO and Mid-cycle activities, including, but not limited to, providing administrative support to evaluation team as well as copying presentations for the site meeting.


Depending upon the desired qualifications of the successful candidate, the hiring manager may elect to fill this position at a higher level within the job hierarchy.
Requirements
 Qualifications:
Basic Qualifications:
High School diploma or equivalent
Five years of administrative support experience; or an equivalent combination of education and administrative experience.
Ability to collaborate with others and possess strong organizational skills.
Experience planning, organizing, and scheduling individual and team training activities (LMS).
Experience effectively interacting with all levels of management.
Experience effectively using computer technology (PIP, Microsoft Word, PowerPoint, Access, Outlook).

Desired Qualifications:
Ability to be productive in an environment where the work is broadly defined with considerable freedom to act
Ability to consistently meet deadlines or other work-related time constraints
Knowledge of company and department policies and procedures
Salary & Benefits
 Normal working hours: 7:00 AM - 5:30 PM (Monday - Thursday).
Normal office environment (sitting, desk and computer work)
Available for call-outs and overtime.
Some nuclear plant environment with exposures to hot and cold temperatures, noise, etc.
Possible working around pressurized and energized equipment.
Occasional travel to other power plants and vendor offices.
Contact
Organisation:
Duke Energy
Adresse:
526 S Church St
Charlotte
North Carolina United States
www.duke-energy.com