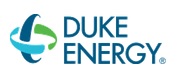 Techical Assistant II (Charlotte) - 120224
Organization : Duke Energy
Location: United States, North Carolina, Charlotte
End of contest: April 7, 2014
Type (Full time / Part time):
Description
 Position Summary:

This Technical Assistant II Position will be provide a variety of business support functions related to the Vegetation Management Governance organization. Supporting the overall Vegetation Management functions within Transmission and Distribution, this position will be interfacing with both internal organizations as well as Veg Mgmt contract supplier organizations.

Duties and Responsibilites:
Monitor and track the Vegetation Management invoice processes on a weekly basis
Resolve invoice issues with suppliers including periodic A/R reconciliations
Create, update and close E-max Work orders for Vegetation Management related work
Ensure VM Governance compliance with corporate Records and Information (RIM) procedures
Provide support to Vegetation Management field personnel related to the EHS Safety Field Audit Process
Maintain database(s) for Problem Investigation Report (PIRs) related to Vegetation Management. Includes OSHA recordable injuries, vehicle accidents and human error events. Includes reconciling with corporate EHS data.
Create and maintain jobs aids as assigned
Update electronic timesheets and invoices with new circuit information
Process CAPS invoices
Create and maintain Vegetation Management work-plans as requested.
Manage other routine business support work activities as assigned.
Provide support to specific projects and initiatives as requested.
Requirements
 College Degree and 2 years relevant work experience
Working knowledge of work management systems such as E-max
Experience and working knowledge of Microsoft office products such as Excel, Outlook, Word, etc
Good written and oral communication skills.
Ability to complete assigned tasks independently.

4 year degree in business or finance
Vegetation Management related experience.
Invoice processing experience
Contact
Organisation:
Duke Energy
Adresse:
526 S Church St
Charlotte
North Carolina United States
www.duke-energy.com