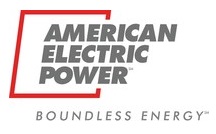 Engineer II – SR to Engineering Technologist II - SR
Organization : AEP
Location: United States, Ohio, Colombus
End of contest: May 1, 2014
Type (Full time / Part time):
Description
 Note: Based on education and experience, this position will be filled at any one of these levels:
Engineer II (Grade 14) - 4 yrs experience
Engineer I (Grade 18) - 9 yrs experience
Sr Engineer (Grade 22) - 13 yrs experience; PE required
Engineering Technologist II (Grade 11) - 4 yrs experience
Engineering Technologist I (Grade 14) - 8 yrs experience
Sr Engineering Technologist (Grade 18) - 12 yrs experience

Responsible to the assigned supervisor for performing engineering work activities and projects requiring the application of engineering knowledge in a safe, effective, efficient and economic accomplishment of assigned objectives.
The overall purpose of this position is to provide engineering expertise to develop, implement, and maintain distribution automation control schemes to utilize the latest technology in deployment of Grid Management equipment and schemes that will result in higher reliability, lower cost, and energy efficient use of the distribution system. Distribution automation controllers require programming, check out of the programming, on-going maintenance of the programming as circuit topography changes, and emergency maintenance if the system is not performing properly.
The Distribution Grid Management Engineer will perform the logical programming and focus on optimizing performance of the system in conjunction with OpCo Distribution Engineers and System Planning Engineers. Systems presently include Distribution Automation Circuit Reconfiguration (DACR) and Volt VAR Optimization (VVO) technologies. Grid Management investments are expected to grow rapidly as the transformation to the Smart Grid ramps up over the next several years. This position will need to engage with other groups centrally at AEPSC and with core groups at OPCOs as "internal customers".
Primary Responsibilities
· Provide VVO deployment support by planning, optimizing, monitoring (via PI process book) and measurement & verification.
· Provide Distribution Automation Controller logic programming, testing, optimization, and maintenance to provide functionality designed by OPCO and System Planning engineers.
· Develop, document, and maintain standards for gridSMART equipment, schemes, and architectures incorporating cyber secure designs.
· Coordinate point assignments, commissioning, testing, and maintenance of Automation and SCADA systems with SCADA engineers and vendors.
· Work with the larger gridSMART Team in AEP to coordinate development and implementation of distribution automation control schemes for Grid Management Technologies including VVO and DACR.
· Work with Operating Company engineering, construction, and operations groups to select and install optimum equipment to implement Grid Management Technologies.
· Participate in industry associations (EEI, EPRI, etc) to interact with other industry leaders to be current on the latest Grid Management Technologies that can be applied to the Distribution System.
· Work with Vendors and T&D Operations Groups and engage in training to be current on the most effective use of technologies.
· Work with Operating Companies to develop the needed skilled workforce including training of existing employees and addition of new skilled employees to install, operate, and maintain Grid Management Technologies.
· Complete safety training and utilize safe work practices in all work.
Requirements
 Minimum Education / Engineer
Bachelors degree in engineering in a program accredited by the Engineering Accreditation Commission of the Accreditation Board for Engineering and Technology (ABET). [Acceptable alternatives are
(1) a Bachelor s degree in engineering (non-ABET), plus a Professional Engineers (PE) license in any state of the U.S.
or (2) a Bachelor s degree in engineering (non-ABET) independently evaluated and found to be equivalent to an engineering degree awarded by a regionally accredited college or university in the U.S.]
Registration as a Professional Engineer (PE) in any U. S. state is encouraged and preferred.
Minimum Education Engineering Technologist:
Bachelors degree in engineering technology in a program accredited by the Technology Accreditation Commission of the Accreditation Board for Engineering and Technology (ABET).

Minimum Work Experience
Minimum related work experience 4 years..
Contact
Organisation:
AEP
Adresse:
1 Riverside Plaza
Columbus
Ohio United States