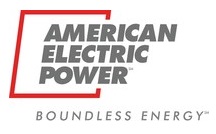 Engineer IV - I
Organization : AEP
Location: United States, Louisiana, Natchitoches
End of contest: May 1, 2014
Type (Full time / Part time):
Description
 Responsible to the assigned supervisor for performing engineering work activities and projects requiring the application of engineering knowledge in a safe, effective, efficient and economic accomplishment of assigned objectives. Engineering responsibilities and job scope are specific to the organizational unit (e.g. division, section, plant, region, district, etc.) and, when prepared by the business unit, are given on an addendum to this position description. The addendum must be prepared by each organizational unit. Decision making: develops decision-making skills under guidance of higher-level employees. Business awareness characteristics: develops an understanding of the roles and responsibilities of the local organizational unit. Problem solving and initiative: applies basic techniques to perform analysis associated with the resolution of routine technical problems; uses initiative in looking for opportunities and presenting new ideas and new approaches. Communication skills: communicates effectively, both verbally and in writing; assists in the preparation of technical reports and papers; listens to and understands instructions, and requests clarification as required. Interpersonal skills: demonstrates the ability to be a team player; relates to people in an open, friendly, and sincere manner; sees differences in people as an opportunity. Technical expertise: possesses technical knowledge acquired from a Bachelors level engineering degree program accredited by the Accreditation Board for Engineering and Technology (ABET); gains familiarity with standards, codes and regulations relevant to the area of assignment; gains familiarity with pertinent equipment, materials, systems and business processes; assists higher level engineers in handling well defined portions of routine problems or analysis. Leadership and guidance: performs work activities as assigned and coached by higher level employees; demonstrates ability to work with others in both supplying information and seeking assistance as necessary; demonstrates willingness and capabilities to assume leadership roles. Planning and organization ability: prepares basic cost estimates using established standards; develops understanding of work flow of routine engineering projects; accomplishes work according to plan and schedule established by higher level employees.
Position level will be determined by experience.
Requirements
Position will be located in either Mansfield or Natchitoches, LA.
Bachelor's degree in Electrical engineering in a program accredited by the Engineering Accreditation Commission of the Accreditation Board for Engineering and Technology (ABET). [Acceptable alternatives are (1) a Bachelor's degree in engineering (non-ABET), plus a Professional Engineers (PE) license in any state of the U.S. or (2) a Bachelor's degree in engineering (non-ABET) independently evaluated and found to be equivalent to an engineering degree awarded by a regionally accredited college or university in the U.S.] Passing the Fundamentals of Engineering examination in preparation for future licensing as a Professional Engineer (PE) is encouraged and preferred.
Contact
Organisation:
AEP
Adresse:
1 Riverside Plaza
Columbus
Ohio United States