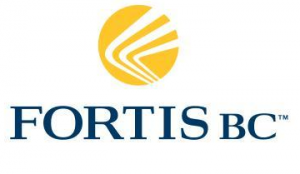 Future Opportunity - Customer Service Representative
Organization : FortisBC
Location: Canada, British Columbia, Prince George
End of contest: May 1, 2014
Type (Full time / Part time):
Description
 This is an ongoing opportunity and hiring is dependent on business needs. We will review your application and will contact you if you are shortlisted. Thank you for your interest in FortisBC.
Responsibilities Our Customer Service Representatives are focused on making each customer experience a successful one. They provide prompt, accurate and courteous customer service using telephone and electronic media.
• Interact with current and potential customers for a range of services including billing, account and collections information, and the promotion of products, programs and services.
• Process new customer applications, existing customer moves, and designated payment plan enrolments, changes and cancellations. They collect and record customer information including customer identifiers, credit details, emergency contact information, co-tenants, and appliances used.
• Respond to requests regarding rate changes, high bills, estimated consumption, field work and meter reading, privacy, energy efficiency programs, collection policies, related tariffs, and customer choice programs. They explain policies and procedures such as specific terms and conditions of tariffs relating to billing, meter reading and collections.
• Contact customers to schedule appointments for meter exchanges and customer service field work including following up with customers on schedule changes.
• Gather and record pertinent information to address service issues such as high bills, estimated consumption, and collections policies, and escalate to others as required.
• Use designated computer systems and software applications in the course of performing day-to-day tasks.
• Respond to emergency calls, and provide and obtain information in accordance with established emergency procedures to initiate work orders for immediate action.
• Provide support to marketing initiatives including surveys and campaigns, and process applications for customer rebates and credits.
• Maintain knowledge of natural gas appliances and energy efficiency programs, recommend solutions to reduce consumption and explain the benefits of natural gas appliances.
• Regularly review learning materials and participate in training activities to ensure current knowledge of customer service practices and procedures.
Requirements
 Requirements Outstanding customer service orientation with a proven track record to provide a customer-focused approach, build customer relationships, and resolve difficult customer interactions.
Demonstrated ability to:
• Communicate clearly and effectively both verbally and in writing
• Prioritize and complete work within a demanding schedule
• Enter data quickly and accurately
• Navigate and use a variety of software applications
Grade 12, completion of courses in customer relations and business communications plus 6 months recent, related experience or an equivalent combination of education, training and experience.
Additional Information This is a unionize role (COPE – Customer Service) with a starting wage of $17.29 per hour plus an additional 8.4% in lieu of statutory holidays and annual vacation.
Apply now! Apply now!
Contact
Organisation:
FortisBC
Adresse:
Electricity Suite 100, 1975 Springfield Road
Kelowna
British Columbia Canada
www.fortisbc.com