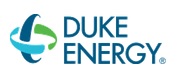 Nuclear Operator Experience ICES Specialist - 120157
Organization : Duke Energy
Location: United States, North Carolina, New Hill
End of contest: April 11, 2014
Type (Full time / Part time):
Description
 Depending upon the desired qualifications of the successful candidate, the hiring manager may elect to fill this position at a higher level within the job hierarchy.
The Senior Operating Experience Specialist is responsible the daily control and administration of the fleet and site operating experience program and coordinates the reviews of incoming site and industry OE. The Senior Operating Experience Specialist represents their sites at operating experience screening committee meetings. The position is expected to promote the use of OE tools and ensure that OE information is accessible to appropriate subject matter experts for their evaluation. This includes developing reports and using various programs such as the corrective action program to ensure timely and effective follow-up and resolution. The position is responsible for informing other Duke facilities of OE items being screened for applicability that potentially could affect their site. Additionally, the OE specialist is responsible for monitoring NRC daily reports and other relevant sources of daily information. The position is expected to facilitate development of fleet IER responses and coordinate the development of outgoing Duke operating experience through industry databases and programs. Interaction with INPO and NRC is required. The Senior Operating Experience Specialist is expected to develop key performance indicators, monitor OE program effectiveness, and report results to management. This position aids in development of effectiveness review plans for important industry OE and monitors site and corporate responses for quality, timeliness, and adequacy. The Sr. OE Specialist may be asked to support site assessments and evaluations of IER implementation which may include participation in fleet mid-cycle self-assessments and focused reviews. Also required to develop daily operating experience for fleet learning in forms such as rapid OE, OE newsletters and updates, and other communication modes as necessary. Some travel to industry meetings and assessments may be required. The position is expected to work with site and corporate peers in accordance with the Duke fleet operating model and will support various fleet working groups as requested. Position may be expected to fulfill an outage and/or emergency response role.
Maintain responsibility for the day-to-day control and administration of the OE Program to include:
• Reviewing daily OE from sources such as INPO and NRC
• Developing daily OE reports
• Review CAP for potential fleet OE opportunities
• Documenting OE evaluations in various software programs including CAP
• Participating in fleet OE screening activities
• Communicating OE applicability to other sites in the fleet
• Developing, coordinating, and reviewing outgoing OE reports for entry into ICES
• Facilitating fleet IER response / review teams (IER level 1 and 2)
• Facilitating effectiveness reviews of SOER / IER plans which may include targeted evaluations at the various nuclear sites
• Facilitating effectiveness reviews of SOER / IER plans which may include targeted evaluations at the various nuclear sites
• Developing key performance indicators on OE program health, monitoring program effectiveness, developing reports for management
• Participating in fleet working groups and various industry working groups
Requirements
 Basic Qualifications
• Bachelor's degree AND Seven Years directly related work experience OR A High School Diploma with nine years of like-work experience may be substituted in lieu of a degree
• Demonstrated capabilities in the evaluation of events/conditions with sufficient experience to identify conditions applicable to Duke nuclear plants.
• Proven technical report writing skills.
• Familiarity with the Institute of Nuclear Power Operations OE practices and tools such as Nuclear Network and ICEs.
• Facilitation skills to effectively coordinate OE reviews by subject matter experts in the line organizations.
• Ability to multi-task and manage daily priorities
Desired Qualifications
• Experience in a technical function in a nuclear power plant such as maintenance, operations, engineering, or other
technical discipline.
• Experience with Microsoft office, CAP software, and other business applications highly desired
Contact
Organisation:
Duke Energy
Adresse:
526 S Church St
Charlotte
North Carolina United States
www.duke-energy.com