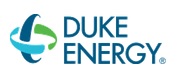 Regional Technical Support Engineer II - 120214
Organization : Duke Energy
Location: United States, North Carolina, Garner
End of contest: April 11, 2014
Type (Full time / Part time):
Description
 Relocation assistance is available for this position.

Depending upon the desired qualifications of the successful candidate, the hiring manager may elect to fill this position at a higher level within the job hierarchy.

The Region Technical Support Engineer is an integral part of the Transmission Technical Support organization, which is comprised of experts in protective relays, transformers, breakers, line, work methods, and other technical related issues. The Transmission Technical Support Team is responsible for providing technical expertise, guidance, and troubleshooting skills to the Transmission field organization.

This position is responsible for providing regionally focused field support and technical guidance associated with equipment issues for Transmission maintenance, construction and operations. The Region Engineer acts as the single point of contact for technical field support associated with substation, relay and line equipment. This function serves as the second level escalation for technical support for field operations beyond the field supervisor.

The Region Engineer serves as the conduit between field operations, work management, transmission engineering and asset management groups to bring added expertise as deemed necessary. The Region Engineer is an integral part of the Transmission Technical Support organization comprised of experts in transformers, breakers, protective relays, work methods, and other technical related issues.

The following is a summary of the majority of tasks expected to be performed by this position:

· Ensure safe and reliable operations
· Provide regional equipment technical support for craft workforce & operations
· Equipment troubleshooting & problem resolution
· Interpretation of equipment test results and trending
· Support equipment commissioning
· First point of contact for Outage/MisOperations. Responsible for outage documentation, analysis and follow-up
· Provide feedback on first time equipment deployment
· Assist in material selection for maintenance repairs
· Support / coordinate mobile substation installation
· Provide input & collaborate with project teams on Transmission construction projects
· Recommend proactive maintenance tasks for the equipment, indicating recurring problems
· Act as the technical point of contact with external customers in support of CIG
· Point of contact with regional distribution engineering for load planning, emergencies and outages
· Support for plant outages or specific plant projects, including yearly maintenance plans
· Provide area project management for equipment failures and replacements
· Perform substation and equipment condition assessment
· Evaluate the performance and reliability of Transmission assets in the area and identify and mitigate system issues and/or equipment issues that may impact system reliability. Submit Area project work accordingly.
· Supporting and analyzation of Condition Based Monitoring equipment and data
· Support Completion of regional Environmental responsibilities (SPCC reviews, storm water pond inspections, facitility assessments, etc)

The duties of this position include substantial operation of a motor vehicle. Valid driver's license and acceptable driving record are required.
Requirements
 Basic Qualifications
Bachelor's degree in engineering (not engineering technology program) from an ABET accredited program or a current PE license is required.
An international engineering degree will be considered. A Master's degree in engineering will be considered in lieu of the B.S. engineering degree.
1-3 years engineering experience required.
Excellent interpersonal skills with ability and willingness to share information and transfer knowledge to others.
Effective verbal and written communication skills and ability to work with various disciplines.


Desired Qualifications
· 3 years plus or more of related Transmission experience
· Registration as a Professional Engineer
· Superior problem solving and analytical skills
· Expert working knowledge of the transmission equipment, systems & associated safety policies, practices, and work procedures
· Previous experience in design, construction, or maintenance of substations or substation protection and control systems.
· Previous experience with major substation equipment (transformers, breakers, regulators, etc.)
· Previous experience with Environmental issues associated with the Transmission system (erosion control, post construction storm water systems, SPCC, hazardous material identification, EPA regulations, etc.)
Contact
Organisation:
Duke Energy
Adresse:
526 S Church St
Charlotte
North Carolina United States
www.duke-energy.com