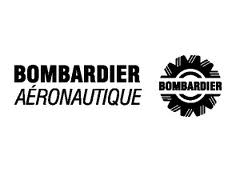 Electrical/Avionics Engineer-WIC02907
Organization : Bombardier Aéronautique
Location: United States, Kansas, Wichita
End of contest: April 25, 2014
Type (Full time / Part time): Full Time
Description
At Bombardier, our employees work together to evolve mobility worldwide--one good idea at a time. If you have a good idea, we'll provide the environment where it will thrive and grow into a great product or customer experience. Your ideas are our fuel.
In your role, you will be responsible:
For the integration and design of optional electrical and avionics systems on current production aircraft
Technical Focal to design, build and certify your project
Preparation and release of certification worksheets, certification plans, wiring diagrams, functional tests, ground and flight test plans, electrical load reports, design compliance reports, etc.
Expected to research specifications, coordinate with suppliers, and assist production and troubleshooting and resolution to build issues.
Requirements
As our ideal candidate, you will meet the following requirements:
Bachelors of Science, Electrical Engineering
0-2 years experience in electrical/avionics aircraft systems
AutoCAD 2005 or later
Must possess excellent written and interpersonal communications skills
Self-organizer, able to work effectively with a variety of cross-functional teams, departments, and organizations
Working knowledge of applicable regulatory certification rules and processes (FAA, EASA, TC) for Part 25 aircraft
No relocation available