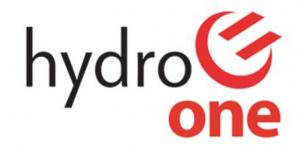 Internship – Environmental Engineering – Environmental or Civil Engineering (Job Code INT-2014-S28)
Organization : Hydro One Inc.
Location: Canada, Ontario, Toronto
End of contest: April 8, 2014
Type (Full time / Part time): 12 months (May 2014 – April 2015)
Description
You will be a member of the above group, which is responsible for:
Environmental Assessments
Environmental Compliance Approvals (Air/Noise and Drainage)
Tracking Environmental Legislation
Environmental permits and approvals
Environmental Specifications for Construction Projects
Emergency Response Plans for Transformer Stations and Service Centres
Environmental Compliance Approval applications and Operation and Maintenance Manuals
Your job duties may include:
Prepare Operation Manuals and associated sketches and reports, in compliance with environmental approval conditions and operational standards.
Analysis of engineering designs and manufacturers' products and drawings.
Interacting with engineering, construction, and operations staff
Assist in projects relating to the preparation of engineering submissions for Environmental Compliance Approvals (noise abatement, site drainage systems, etc.) for transmission and distribution sustainment and development projects.
This job will provide you with the following professional development:
Working as a member of the environmental services and approvals team
Understanding of environmental compliance requirements and civil infrastructure operation and maintenance procedures
Exposure to emergency planning for Transformer Stations
Requirements
Job Requirements:
Discipline: Environmental or Civil Engineering
Academic Level: 3rd or 4th year Hons. University
Other requirements:
Understanding of planning for design and construction
Familiarity with building and infrastructure drawings, drainage plans, general understanding of equipment specifications, etc.
GIS experience would be an asset
Project management experience would be an asset 
Ability to co-ordinate data and work independently on projects 
Flexibility and ability to work as part of a larger team
Additional Job Conditions:
The position requires some travel to field locations within the province of Ontario.
Driver's licence considered an asset.
If you share our passion for safety and our customer focus, and are ready to play a lead role in building a bright future, we'd love to hear from you!
Hydro One is an enthusiastic equal opportunity employer. We thank all candidates for applying. Only those candidates selected for an interview will be contacted.
Contact
Organisation:
Hydro One Inc.
Adresse:
483 Bay Street
Toronto
Ontario Canada
www.hydroone.com