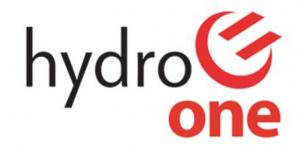 Field Business Clerk (Job Code PWU-2014-0135-E)
Organization : Hydro One Inc.
Location: Canada, Ontario, Etobicoke
End of contest: April 7, 2014
Type (Full time / Part time): 6 to 12 months
Description
General Accountabilities:
Perform data processing assignments for the unit including inputting and ext ? racting data, maintaining and updating data on various computerized systems.
Maintain records and files.
Process and input time sheets for designated personnel.
Perform various clerical services.
Perform typing assignments for Supervisor or other designated personnel.
Arrange meetings.
Provide day-to-day maintenance of office equipment.
Requirements
Essential Competencies:
Requires proficiency in the operation of computer equipment to produce correspondence, reports and miscellaneous copy work.
Knowledge of various software packages such as Word and Excel would be a definite asset.
Requires an elementary knowledge of drawings and technical documents to be capable of coding relative data
and correcting input/output information.'Requires knowledge of English to follow written or verbal instructions and to communicate with others.
Requires working knowledge of mathematics to verify reports/documents.
Essential Knowledge, Experience and Qualifications:
Requires general office experience to become familiar with related office procedures.
Requires proficiency in keyboarding skills to input data and produce correspondence and reports.
Knowledge of various software packages, such as Word, Excel and Access would be a definite asset.
Requires experience to understand procedures and practices within the unit.
This knowledge is considered to be normally acquired either through the successful completion of Grade XI in a secondary, Commercial of Technical School or by having the equivalent level of education.
If you share our passion for safety and our customer focus, and are ready to play a lead role in building a bright future, we'd love to hear from you!
Hydro One is an enthusiastic equal opportunity employer. We thank all candidates for applying. Only those candidates selected for an interview will be contacted.
Contact
Organisation:
Hydro One Inc.
Adresse:
483 Bay Street
Toronto
Ontario Canada
www.hydroone.com