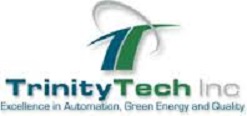 Superintendent Electrical & Instrumentation
Organization : Trinity Tech Inc.
Location: Canada, Quebec, Quebec City
End of contest: May 30, 2014
Type (Full time / Part time):
Description
Job Reporting: This position reports to the Director General - Project and Construction. We will also consider Engineers with more experience for this role.
Job Purpose:
Overseeing in the field work all E&I Systems & Substations construction to successful completion of the mining concentrator, The superintendent E&I is the steward for safety, quality, and schedule achievement and he will works closely with all the CMT disciplines relative to the reporting requirements as per the Director General - Project and Construction's direction.
Job Duties
Provide Leadership in HSE, and actively participate in all Incident reviews, as required.
Responsible for reviewing and analyzing EPC schedules.
Responsible for participating in risk and value management in regards to cost and schedule control.
Responsible for analyzing outcomes for change management and the appropriate follow thru to completion.
Developing and reporting daily shift accomplishments to construction manager; monitor the
work habits and behaviors of the E&I construction contractor's field personnel ;
Responsible for assisting in establishing the TSMC requirements as it pertains to the contractors' execution plan.
Assist in solving problems to expedite the work and finding opportunities for execution Improvements in E&I and other common construction management duties as required.
Requirements
Qualifications
University degree in a related discipline would be preferred
Member in good standing of the an Canadian Engineering Association (NL preferred or eligible)
Several years of experience in a managerial function related to E&I project preferably at a strategic level
Excellent communications skills