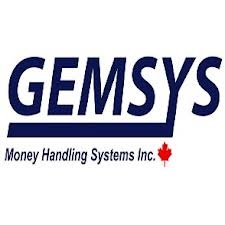 Field Service Technician - Bilingual (French, English)
Organization : Gemsys Money Handling Systems Inc
Location: Canada, Quebec, Quebec City
End of contest: May 23, 2014
Type (Full time / Part time): Full Time
Description
The Field Service Technician is responsible for providing an efficient and professional after sales service for the products and solutions supplied by the company. The work involves installation and maintenance of electro/mechanical devices such as Bill Counters, Coin Sorters, Coin Wrappers, and Coin Deposit Systems. Responsibilities include but are not limited to, assembly and disassembling, testing and commissioning of systems. The position will be focused on customer satisfaction by ensuring contractual obligations are met and equipment down time is limited.
RESPONSIBILITIES:
Perform direct maintenance, as required, where more complex equipment problems exist
Diagnose, document and report problems/technical findings with recommended repair actions
Carry out service, repair, and maintenance according to contracts and quotations in a timely manner
Responsible for responding to service calls, performing preventative maintenance and warranty repair
Must be available for after hour on-call support of our customer base as requested
Deliver excellent customer service skills
Phone customers within 2 hours from receipt of an assigned service call
Provide technical support over the phone to customers
Work with the Service Coordinator to schedule customer repairs
Equipment set-up and software installation and enhance customer offerings
Assist in scheduled physical inventory counts
Present a professional image at all times to internal and external customers
Share and disclose technical knowledge gained in the process of performing duties for the Company
Provide a

week

ly timesheet report
Complete all job orders and related paperwork legibly, accurately and on a timely basis
Continuously strive to improve processes and controls to help the department to meet or exceed the company's service goals
Co-operate with other technicians and members of staff
Advise Department manager/supervisor of those situations that may affect customer satisfaction results
Adhere to Gemsys Code of Conduct and Values
Adhere to procedures relating to the proper use and care of equipment and materials for which the role has responsibility
Performs other related duties as assigned by management
Requirements
ACADEMIC/EDUCATIONAL REQUIREMENTS:
Technical Service relevant training
Electrical, Electronic College/ Technical degree in field or related field
REQUIRED SKILLS/EXPERIENCE:
2 prior years experience as a service technician of cash management equipment
Must possess a valid drivers license and Clean abstract
Ability to carrying and lift a tool kit/parts of varying weights (1-50 lbs)
Microsoft Software skills
Electro-mechanical skills
Able to work in fast-paced, self-directed entrepreneurial environment
Team player and ability to work well with customers, subcontractors and co-workers
Excellent verbal and written communication skills in French and English
Must be able to perform basic math calculations
Ability to diagnose and solve problems from non-technical descriptions
Excellent customer service skills
Strong attention to detail and follow through
Strong electro-mechanical aptitude
Prominent organization and interpersonal skills
Good working knowledge of equipment such as Laurel, Cummins, Scan Coin, Talaris, Glory, CTCoin, Magner, (asset).
Experience supporting IT issues (asset).
Excellent time management skills
Highly energetic and self-starter
Decision-making, problem resolution and creative thinking skills
Able to multi-task the activities with shifting priorities.
Should be honest, assertive and passionate about customer service
Glory, CTCoin, Magner, (asset).
WORKING CONDITIONS
Standard work hours are from 8:30 am to 5:00 pm Monday to Friday
Some overtime and on-call hours may be required
Frequently exposed to noise and a regular flow of people around the office
Frequently assigned to changing priorities
Requires travel and/or driving
Salary & Benefits
Commensurate with experience;
Group Benefits and Employee Bonus Incentive Programs